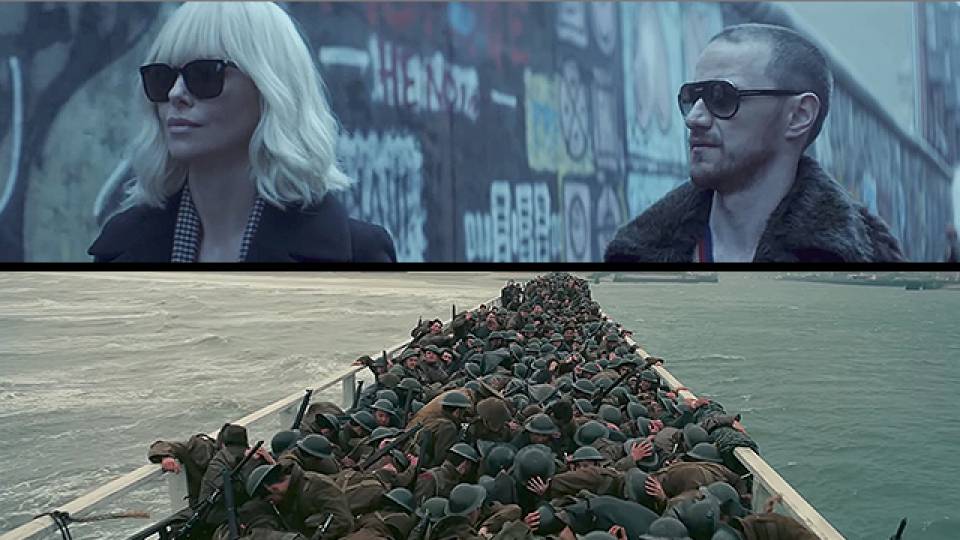 Atomic Blonde: ★★★ 1/2
Actress Charlize Theron strikes quite the figure as a spy sent to do a cleanup job in Berlin as the Iron Curtain is about to fall. She's got legs longer than the Nile, and they're on prominent display as she kicks, fights and battles the Russians, double agents and more. They're all looking for a watch that could reveal secrets spies would rather keep hidden. James McAvoy is her contact, and while you think there would be a love connection, they dispatch that typical Hollywood movie trope. Set in 1989, this film has a true '80s vibe with music by Nene and other '80s bands. For the first 30 minutes or so, it feels like an overly stylized MTV video (from the era when they actually used to play them). However, once she starts fighting and actually getting blood on her hands, the film becomes a likable, if imperfect, action thriller. Most notable is a single shot fight scene. Unlike other films, heroine and bad guys get banged up, bloodied, battered and move so slowly that they appear like they've REALLY had a fight. It's also interesting how they use the fall of the Berlin Wall as a backdrop to a film which shakes things up thematically for a female action hero picture.
Dunkirk: ★★★★ 1/2
Christopher Nolan's "Dunkirk" proves this film director continues to be an intriguing storyteller. This Oscar-caliber film details the real life mission to rescue more than 300,000 Allied troops surrounded by the Germans on the coast of France in 1940. From beginning to end, this gripping story of heroism is shown in multiple timelines and perspectives of the efforts of the British military and civilian pleasure boat owners to sail across the channel in an effort to bring them home in dangerous waters. The terror, fear and desperation is palpable and sustained through the stories of a yachtsman and his son bravely taking to sea, a trio of RAF pilots and a British soldier. Even knowing the outcome, Nolan had this reviewer wondering about the result.