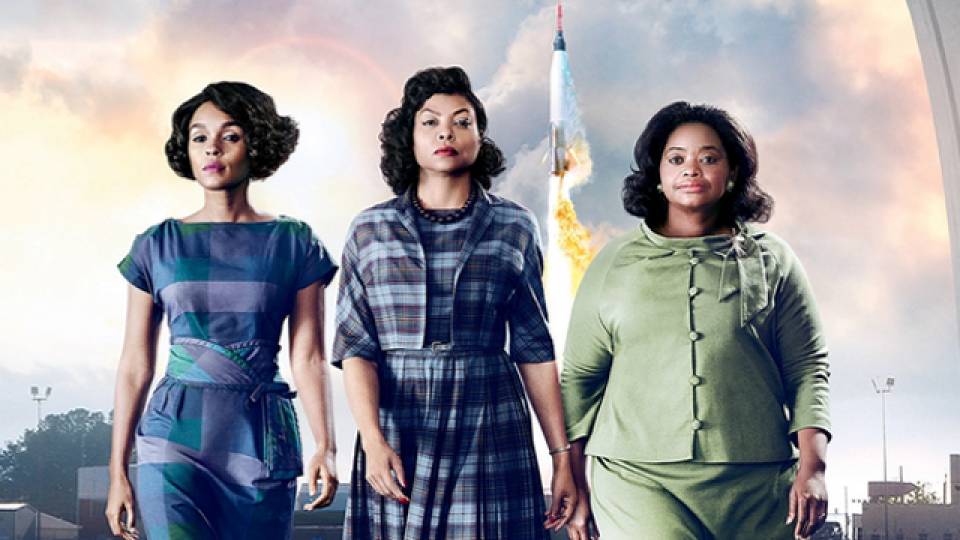 Hidden Figures - ★★★★½
No doubt you've seen a TV ad or two that describes a film as "the feel good movie of the year!!" As young as 2017 may be, "Hidden Figures" does fill that bill. Taraji P. Henson, Octavia Spencer and Janelle Monáe star as three real-life African American women that helped NASA during pivotal moments of the program in the 1960s space race. These women lived in the South and battled racism even though they acted as "computers." Yes, before that desktop computer you use every day was invented they used these brilliant mathematicians to make all the calculations the eventually put John Glenn into space. Interestingly, why their work was valued, some still clung to Jim Crow era standards by making them separate while they computed many equal signs. Interestingly, it's inconvenience and tenacity, not some big moment that lies at the heart of this film. It's funny, inspiring and has one heck of a costume parade. It's something families would be remiss not to let their daughters and sons enjoy.
One of the most affecting and unusual films of the year is "A Monster Calls." Lewis MacDougall stars as a young boy whose mom (Felicity Jones) is battling cancer. One of his means of escape is a monster, voiced by Liam Neeson, who acts as his spiritual healer and childhood storyteller. This contrasts with his grandmother (Sigourney Weaver) with whom he has a non-storybook relationship. While the mother's health battle, the monster and the stories he unfolds are not for your younger kids, this film does away with all the benign cuteness that's usually ample in films of this sort. What you're left with is an engrossing story of courage in the face of impending loss.