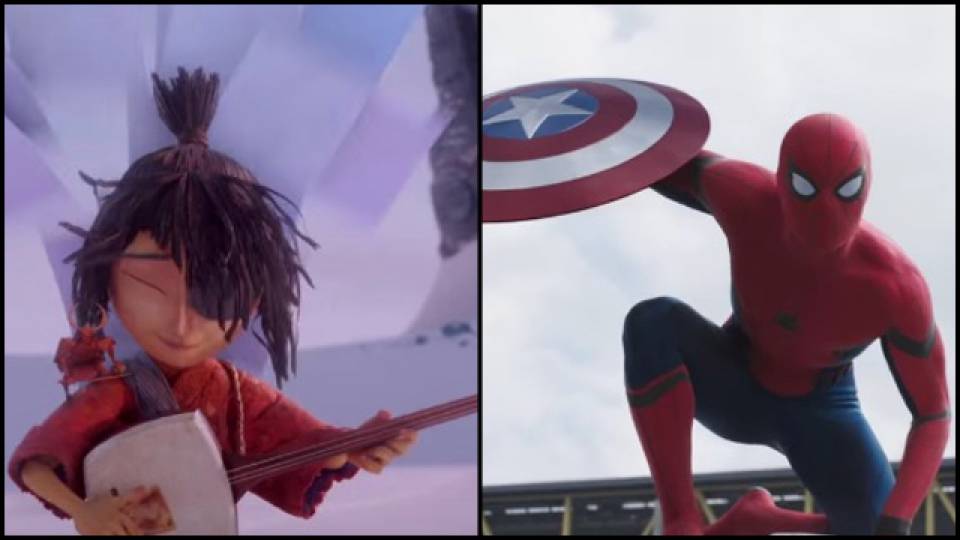 Kubo and the Two Strings: A poor little boy makes a living telling stories. But what he doesn't know is that he's accidentally summoned a spirit. And that spirit has a vendetta. Throw in some talking animals, great animation and you've got what loos like an epic adventure.
And in case you haven't seen it yet…
Captain America: Civil War: I've got to wonder, in the mythical Marvel world, what the budget is to rebuild all these cities after aliens, gods, sentient beings and/or beings of artificial intelligence attack. In the newest trailer for "Captain America: Civil War" Tony Stark & Steve Rogers are at odds. I refuse to take sides. I love them both. But I REALLY love the appearance of the kid who was bit by a radio-active spider at the end.
Previous 'Gayle on Film' Posts:
• 'Florence Foster Jenkins' & 'The Huntsman: Winter's War'
• 'Risen' & 'Alice Through the Looking Glass'