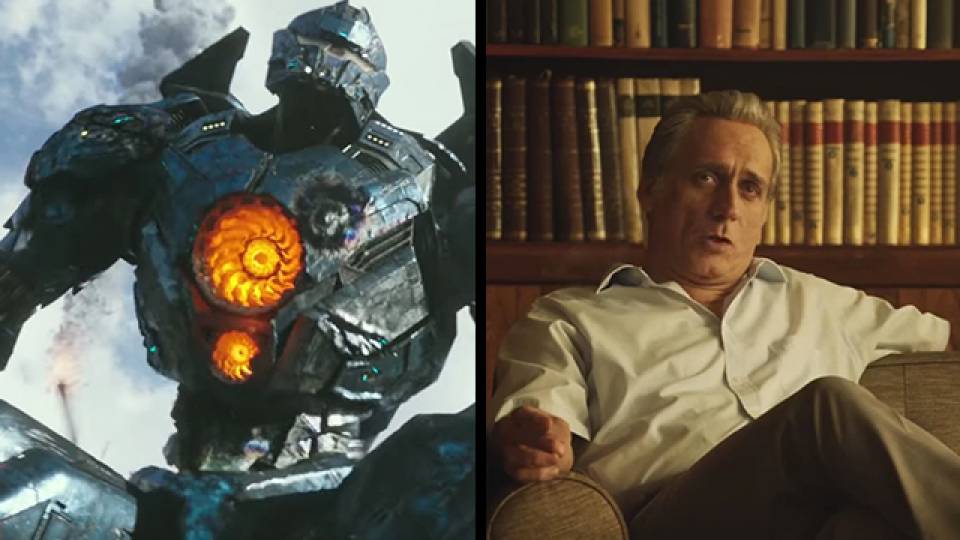 Pacific Rim Uprising: B-
Here's what you need to know about "Pacific Rim Uprising." It's big, flashy, predictable but most importantly... It's enjoyable. If you haven't seen the first "Pacific Rim" don't worry because they'll fill you in. Aliens sent giant Mothra/Godzilla-like creatures - kaiju - to Earth through a hole deep in the sea. Stacker Pentecost (Idris Elba) gave his life to save mankind by solo-piloting a jaeger (giant robot) to close the breach.
Now, in the sequel set a decade later, his son Jake Pentecost (John Boyega) has gotten out of the family business by quitting the pilot program. He'd rather party and thrive on his black market business of scavenging jaeger parts in the zones that have not recovered from kaiju attacks. Amidst the giant bones, demolished buildings and broken robots, Pentecost meets a young girl who's smart and has her eyes on the same products he does. She's precocious, talented and you know she's going to end up on the good side. We have seen this kind of story before but this one was gleefully filled with action and destruction. Sure, some of the acting was wooden and the characters break no new ground, yet it's still a perfect popcorn movie for a Saturday afternoon.
7 Days In Entebbe: C
For the United States, July 4 carries revolutionary significance. For the Israelis however, that date in 1976 has particular significance as it shows the determination of a people to protect their own. This film portrays hijackers from the Popular Front for the Liberation of Palestine and German Revolutionary Cells as they took over an Air France flight, landed in Entebbe, Uganda where they held them hostage for seven days. While the political influences behind the Israeli decision to launch a rescue mission were interesting, much more time was devoted to another mission... An attempt to paint the young Germans (Rosamund Pike & Daniel Brühl) in a more sympathetic role than the other hijackers. This is untenable given the subject matter, making this particular telling of Operation Thunderbolt sound more like a distant thunder.