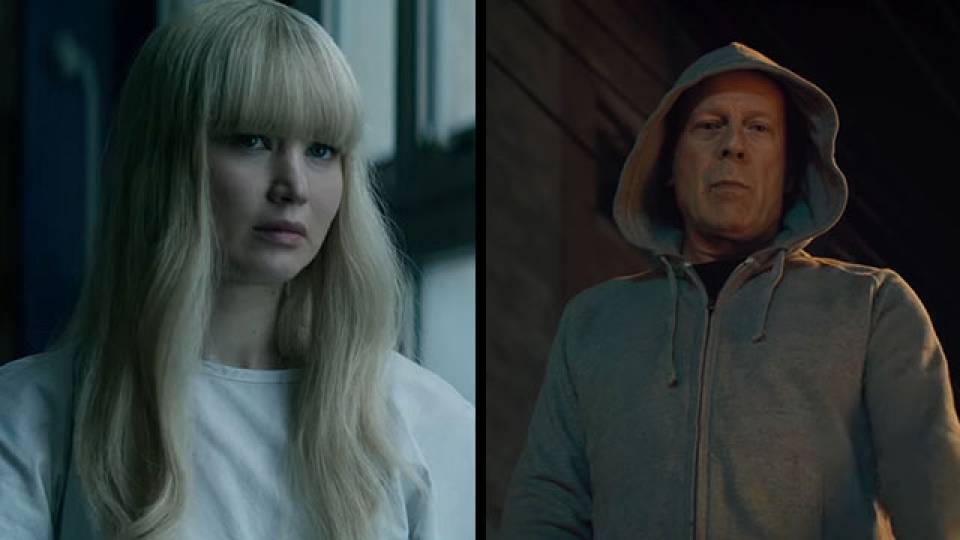 Red Sparrow: C+
Highly stylized and filled with Oscar-caliber talent, "Red Sparrow" has all the credentials for a sexy spy thriller. Sure, Jennifer Lawrence does her best as an injured Bolshoi ballerina who's high-ranking uncle decides to "help" her by getting her trained to use her horizontal talents to spy. She definitely looks the part and pulls of the 'tude just fine. Joel Edgerton is solid as the CIA spy you're supposed to wonder if she loves him or is trying to make him kompromat.
Jeremy Irons is impeccably watchable no matter what he's in. In this case, he's the Russian spy chief who doesn't quite trust his spies.
But, beyond that, the film telegraphs what's likely to happen next and the tension doesn't make you squirm in your seat. In case you were wondering, Charlotte Rampling and Mary Louise Parker also star.
Death Wish: C
In the original, it was Charles Bronson who played New York City architect-turned-vigilante after his wife and daughter were attacked in a home invasion. But the NYC of the '70s is not the NYC of the 2010s. So director Eli Roth has set this film in the tumultuous streets of Chicago, with Bruce Willis playing an ER surgeon in a hoodie dealing out his brand of justice after his wife is killed and daughter attacked in a home invasion. When this surgeon who regularly treats gunshot victims finally decides to pick up a gun himself, it strikes an odd note. And he becomes a pretty good shot a little too quickly. Roth has dispatched with the grittiness of the original and made a more generic revenge saga. Though it's not a horror film, you'll still get a scene that teeters close to grotesque.