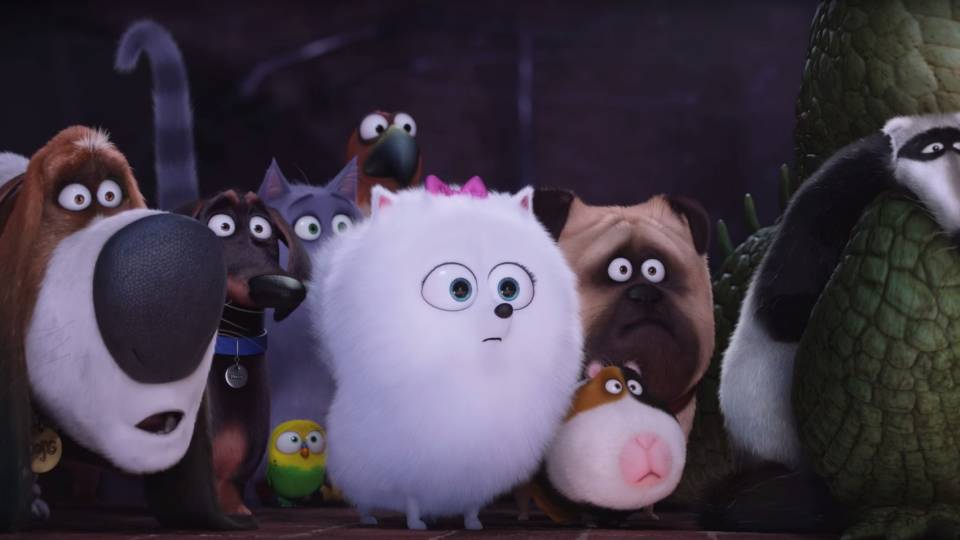 OK, so this movie review is several days late. Would the excuse "My dog ate my homework," be an adequate answer? Probably in this case, as dogs comprise a good chunk of the cast of "The Secret Life of Pets." It doesn't matter if you're a dog lover, cat lover or go for bunnies or birds of prey—there's much to like about this film by Illumination. (Yes, they're the same folks behind "Despicable Me.")
This film, which you can truncate to "SLoP," is anything but that. It embodies the current state of animation that entertains the kids and keeps the attention of adults with snappy writing, great delivery by comedians and a good dose of laughs. The story is simple: Max is an only dog. He likes being an only dog. When his owner decides he needs a playmate in the form of Duke, a big, furry bed-hogging rescue pooch...let's just say they don't play well together.
Matter of fact, they end up getting lost thanks to a run in with some feral cats, some flushed former pets and a bunny who is as maniacal as he is cute. I say, give this "SLoP" a look. Listen for the voice talents of Eric Stonestreet, Louis C.K., Kevin Hart, Albert Brooks and many others to delight you!
Previous 'Gayle on Film' posts:
• Monster Truck, The Fast & The Furious Anniversary
• Love & Friendship Review, New Finding Dory Trailer
• Queen of Katwe, more on Jason Bourne