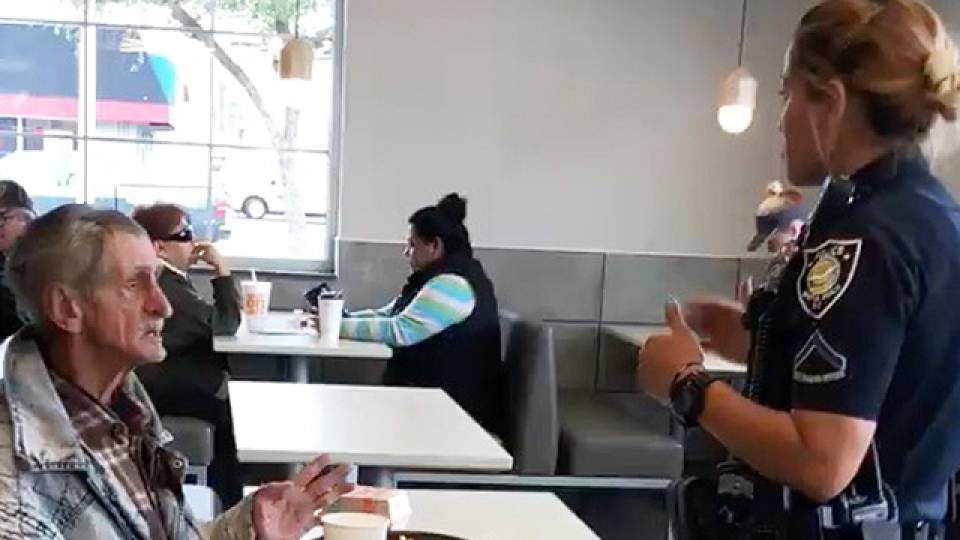 WARNING: Adult language used.
A video taken at a McDonald's restaurant in Myrtle Beach, South Carolina is causing some controversy. Yossi Gallo filmed his interaction with employees after a police officer was called to ask a homeless person to leave the store. Gallo had invited the homeless man inside and bought him some food, but staff members said other customers were complaining that the man had been asking for money and wasn't supposed to be inside.
Gallo can be heard getting angry and arguing with both the police officer and employees and is eventually asked to leave as well after being called disorderly and loud. Gallo sat down with Myrtle Beach Online to share his side and asking people not to be hard on the police officer involved.
The Myrtle Beach Police Department said the homeless man previously was warned to leave the property after allegedly asking people for money in the past.McDonald's offered a similar explanation for the incident, and Mayor Brenda Bethune of Myrtle Beach says she stands by the officer's actions.