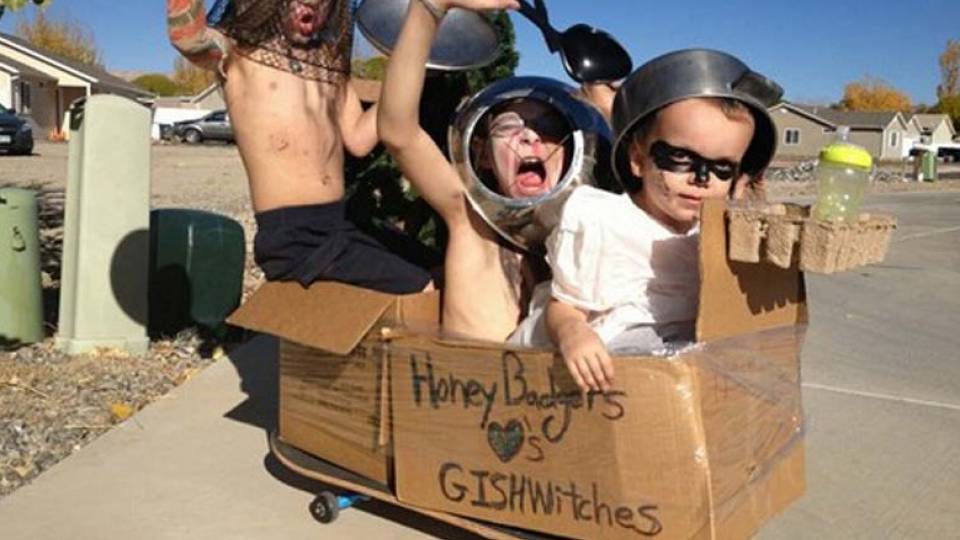 It's that time again...time to join thousands all over the world for GISHWHES! Now the question is, what is it?
Created and hosted by Supernatural star Micha Collins, GISHWHES is a massive scavenger hunt that takes place July 30th to August 6th. And when we say "massive," we mean "The greatest international scavenger hunt the world has ever seen!"
It's a license to be a kid again, to be silly and to be creative—all while making a difference. You can compete from anywhere in the world with friends or with people you've never met! It's all about completing weird and beautiful tasks, doing crazy fun activities and committing heartwarming acts of kindness.
GISHWHES is a seven-time Guinness World Record-breaking scavenger hunt and the single largest contributor to the charity "Random Acts!" With thousands participants vying for the most points, this year's winning team goes to Iceland with Misha Collins for a dog-sledding-volcano-partying-hot-springs-water-fighting good time!
Registration just opened, so you better join the hunt quickly!
You might remember, RightThisMinute had a little fun with it last year...
Maybe a little too much fun...
OMG! JUST HEARD NICK ON @RIGHTTHISMINUTE SNEEZE OUT "GISHWHES"!!! #Supernatural #SPNFamily #SupernaturalIsTrulyEverywhere

— *SexKitten* (@LaurenBabad) August 5, 2015
Saturday, June 18 (tomorrow) — Misha, the GISHWHES team, and select Supernatural recruits, will be giving people a rare glimpse into the - until now - super-secret and much-sought-after Gishwhes Headquarters. Watch everything unfold at a typical Gishwhes telethon via Facebook Live on Misha Collins' Facebook Page. Viewers will see exactly what happens on a daily basis at the HQ, including employee behavioral training and procedures, employee mandatory "appearance make-overs", cutting edge merchandise fulfillment practices, creation of gishwhes items, rules, regulations and enforcement of the HQ, and mandatory "talent" performances from the recruited SPN actors. There will also be performance-based bonuses for top-performing employees that will trigger charity donations to some great causes.