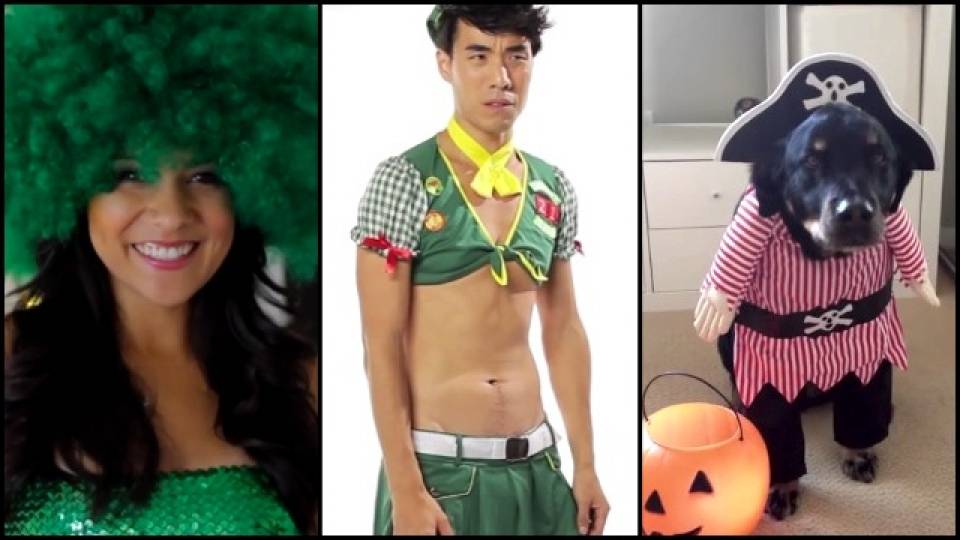 It's that time of the year... for stores to start selling Christmas stuff way too gosh darn early for picking out your Halloween costume(s)! It's a serious and sometimes laborious process, and if you haven't found/made/at least had an inkling of an idea of what you want to be, time is running short.
There's good news, however. The internet is just flooded with videos for DIY costumes, cool and scary makeup tutorials, party treat recipes, and even videos like these to give you some ideas...
Guys try on skimpy Halloween outfits:
You know what, the gender swap makes these funny instead of potentially inappropriate, so you work it guys!
The different kinds of costumes you'll see at a Halloween party:
There's always that one person... and that other person... and that one other person...
Dogs in Halloween costumes:
Aww...