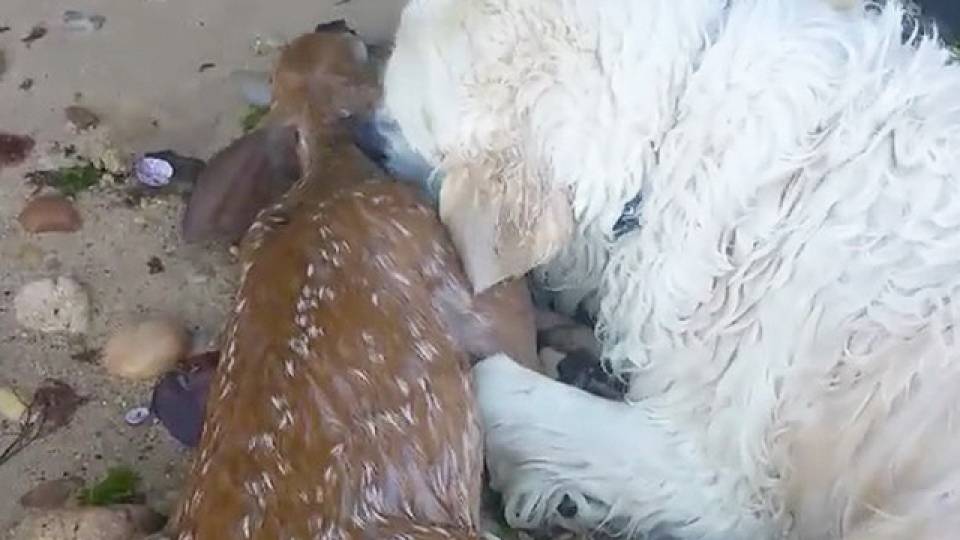 Animals often have instincts to help themselves and protect others, just like this amazingly heroic dog Storm who saved a baby deer in this heart-wrenching video.
While at Port Jefferson Harbor in New York, owner Mark captured the moment his dog waded into the water to rescue a struggling deer. Storm pulled it to safety and wouldn't leave its side, making sure it was alright.
Mark says Storm doesn't usually retrieve anything, so it's truly a touching moment!