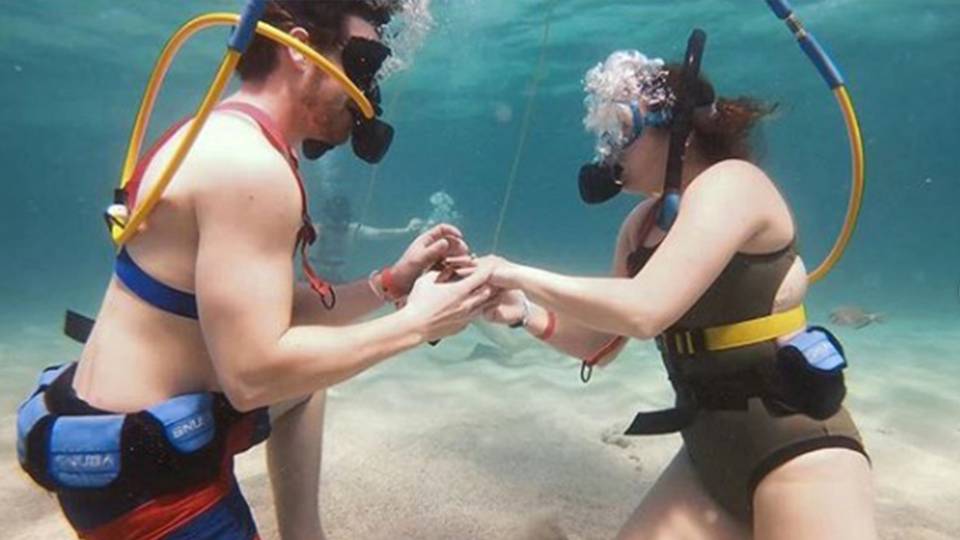 Travis and Kenna were scuba diving in the Dominican Republic when Travis surprised her with a unique underwater proposal.
Kenna saw a little treasure chest on the sea floor. When she opened it up, there was an engagement ring inside!
Even though she couldn't speak, you could tell she was over the moon about it. Finding hidden treasure doesn't get much better than that!