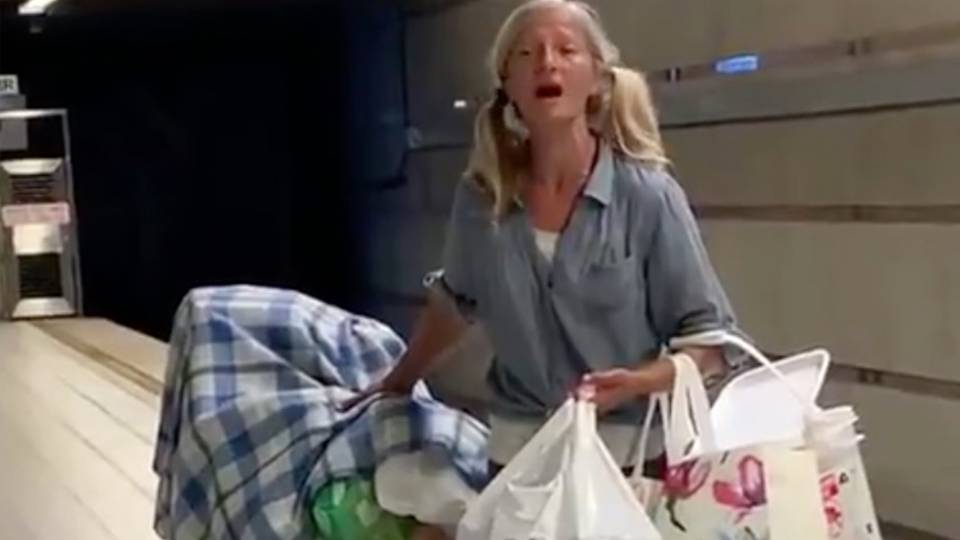 At a subway in Los Angeles, a homeless woman named Emily Zamourka sang a beautiful opera song. The video has since gone viral, getting over one million views since the week it was posted by the Los Angeles Police Department.
4 million people call LA home. 4 million stories. 4 million voices...sometimes you just have to stop and listen to one, to hear something beautiful. pic.twitter.com/VzlmA0c6jX

— LAPD HQ (@LAPDHQ) September 27, 2019
Emily became homeless three years ago, after a massive amount of medical bills left her in debt. Now she's finally catching a break. Her singing talent caught the attention of the CEO of a record company and he offered her a record contract! Some kindhearted people have also made GoFundMe pages to help Emily out. One of them has raised over $62,000 and the other has raised about $33,000. Emily has since reunited with the police officer who recorded the video of her singing.
We saw with our brains, but we listened with our hearts.

Her voice continues to captivate our city, and as the offers for help pour in, we asked: "Emily, what can we do for you?" Her answer: "I want to thank Officer Frazier for taking the video."

Her wish was granted tonight. pic.twitter.com/lH4V51YTZ4

— LAPD HQ (@LAPDHQ) October 3, 2019
Emily seemed so grateful that the police officer helped turn her luck around. The future seems much brighter for Emily now!