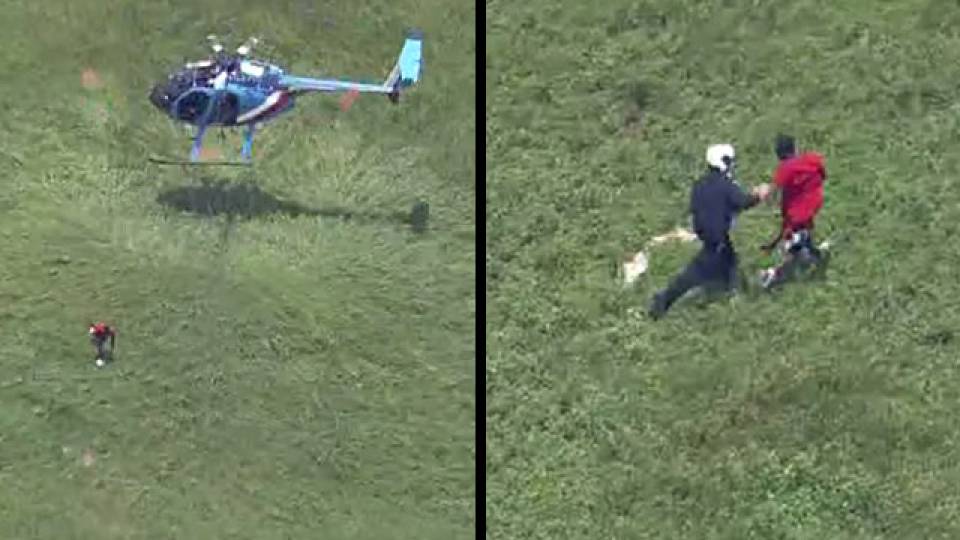 Whelp, this is something you don't see every day.
According to reports, Houston police responded to a call Tuesday of two men attempting to break into a home. Once police arrived on scene; however, the men fled in a car forcing police to pursue both suspects.
One of the suspects didn't get too far. Upon finding his way into an open field and still running after a hit from a police SUV — the red-shirted suspect was finally caught by an officer who jumped from a low-hovering police helicopter and tackled him to the ground. The entire ordeal can be seen on aerial footage from SkyFOX.
The second suspect was taken into custody shortly after, and both are awaiting charges.