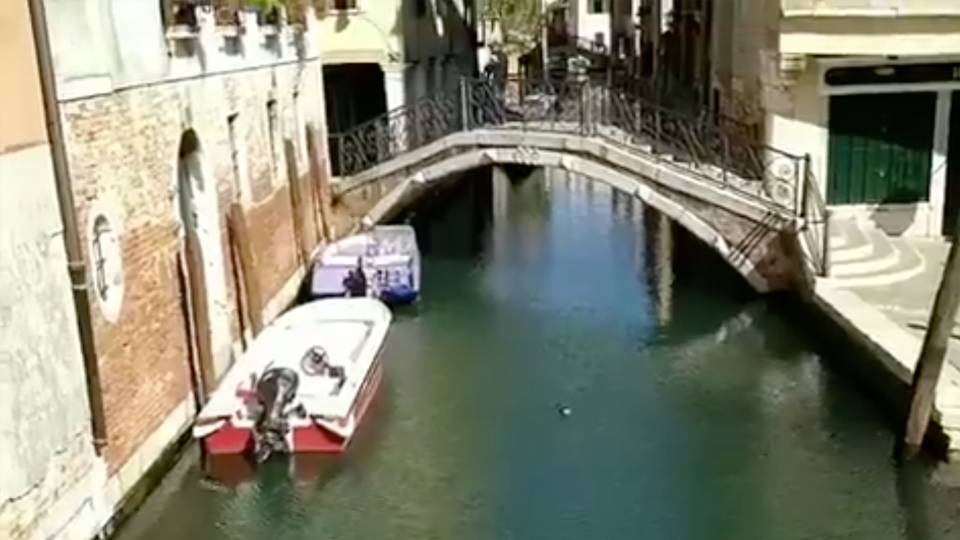 The COVID-19 outbreak is requiring many people across the world to stay in their homes, practicing safe social distancing. However, the second week of Italy's nationwide lockdown has brought some unexpected silver linings to the famous canals of Venice. The lack of motorboats, cruise ships, and people out and about has eased pollution in the canals, leaving the waters calm and clear.
Giorni di acqua calma i prossimi, acqua trasparente, acqua per remi e animali da canali e da barene, giorni per riflettere su come aiutare la laguna nel nostro quotidiano. #Venice #nature #urbanwildlife #birdwatching #clearwater #beauty #sostenibilità #sustainability #water pic.twitter.com/EuPkJPPo7k

— Venezia Pulita / Clean Venice (@VeneziaPulita) March 8, 2020
If you look closely, you can see fish swimming in the canals. Even dolphins are showing up to enjoy the fresh waters, too!
Venice hasn't seen clear canal water in a very long time. Dolphins showing up too. Nature just hit the reset button on us pic.twitter.com/RzqOq8ftCj

— Gianluca De Santis (@b8taFPS) March 17, 2020
Here's an unexpected side effect of the pandemic - the water's flowing through the canals of Venice is clear for the first time in forever. The fish are visible, the swans returned. pic.twitter.com/2egMGhJs7f

— Kaveri 🇮🇳 (@ikaveri) March 16, 2020
The world is in need of a little positivity at this time, and this is the kind of news we're so happy to see!