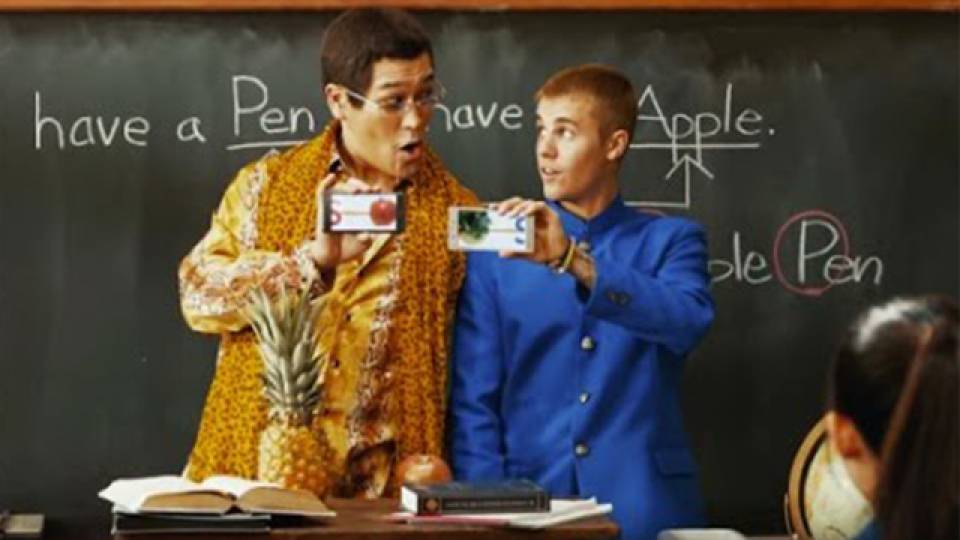 Anticipation has been building for weeks since Japanese telecommunication company SoftBank first released a viral teaser for its new "Super Student" ad campaign starring Justin Bieber.
Well, the hot commercial just dropped and features the Biebs speaking fluent Japanese and serenading schoolgirls with "What Do You Mean". We found the full commercial online and couldn't wait to share it with you!
Although the Canadian pop star has already stolen the hearts of millions abroad, this business partnership could represent an exciting next step for Justin's international image. Try to spot Japanese TV and entertainment icons like actresses Sakurako Ohara, Suzu Hirose and viral "Pen Pineapple-Apple-Pen" sensation PIKOTARO alongside Justin!