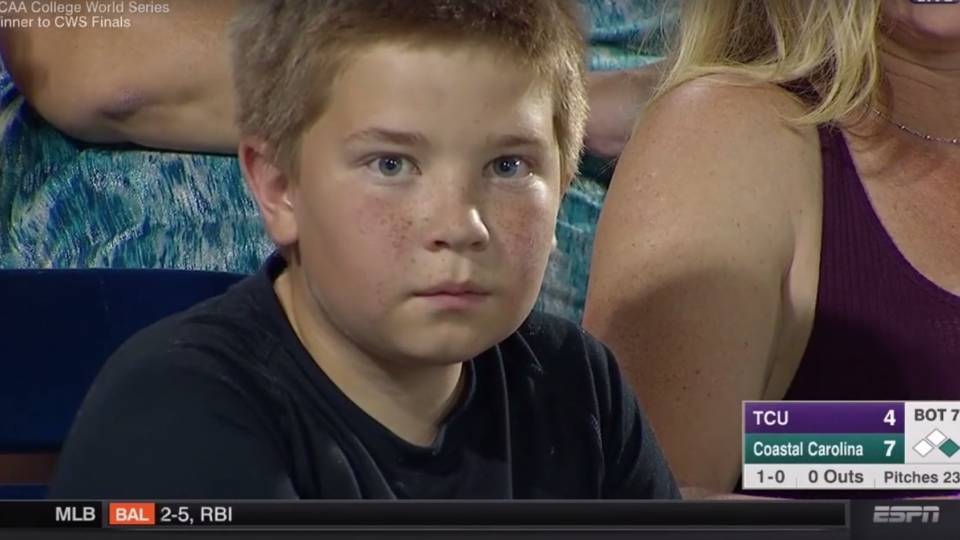 Coastal Carolina bested Texas Christian University in a riveting nine inning game Saturday to advance for the first time to the College World Series finals. The Chanticleers are set to face the Wildcats of Arizona — looking to become the first team to win the championship in a CWS debut since the 1956 Minnesota Golden Gophers baseball team. This will be Coastal Carolina's first time (ever!) playing in a national championship game in any sport at the Division I level.
But none of that really matters. Sometimes "the headline" takes place off the field and in the stands.
In the bottom of the 7th-inning the ESPN camera happened to lock onto a young kid enjoying some CWS baseball. What followed was a stare down of epic proportions.
Over 17 million views (and counting) later — this kid has the entire Internet laughing their butts off.