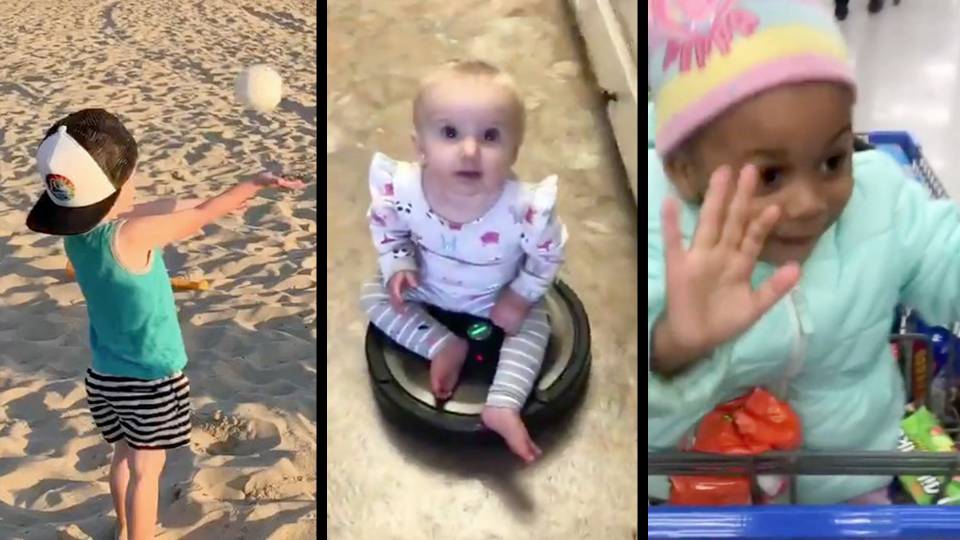 Two-year-old Levi is learning how to play catch with his dad. Although Dad did say "keep your eye on the ball," Levi probably didn't think that meant the ball would hit him right in the face.
Next, baby Paige is going for a ride on the vacuum! Why not when you fit so perfectly?
And finally, little Cali is always ready to break it down. She and dad are in the grocery store and she's busting out some moves as dad sings "It's Peanut Butter Jelly Time!" Follow Cali's dancing adventures on Instagram and Twitter!