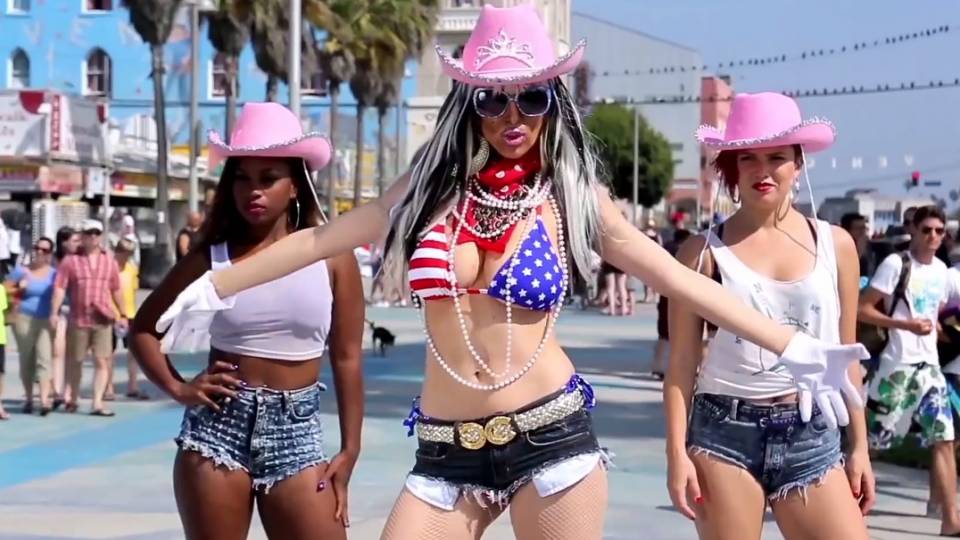 Singer Kristina Karo claims that Mila Kunis stole her chicken... twenty-five years ago when they were both in the first grade back in Ukraine. She says the chicken was named Doggie, and alleges that when confronted with the theft, Kunis responded "Kristina, you can have any other chicken as a pet, you have a whole chicken farm." This supposed childhood crime tormented Kristina into therapy and when Karo herself moved to L.A. to pursue her own "American Dream," found that painful feelings from the loss of her beloved pet came flooding back. She claims to be suing Kunis for $5000, but Kunis said she has yet to be served with a lawsuit. Mila also insists that no, she didn't steal this poor woman's chicken.
Kristina Karo's official music video for her "Give Me Green Card" single:
It's going to cost more than $5000 and a bizarre lawsuit to launch Karo's "kareer," unless she can get the Kardashians to adopt her.
Mila Kunis and Ashton Kutcher respond to the allegations:
The celeb couple seems to be questioning Karo's age, along with her legitimacy and talent.