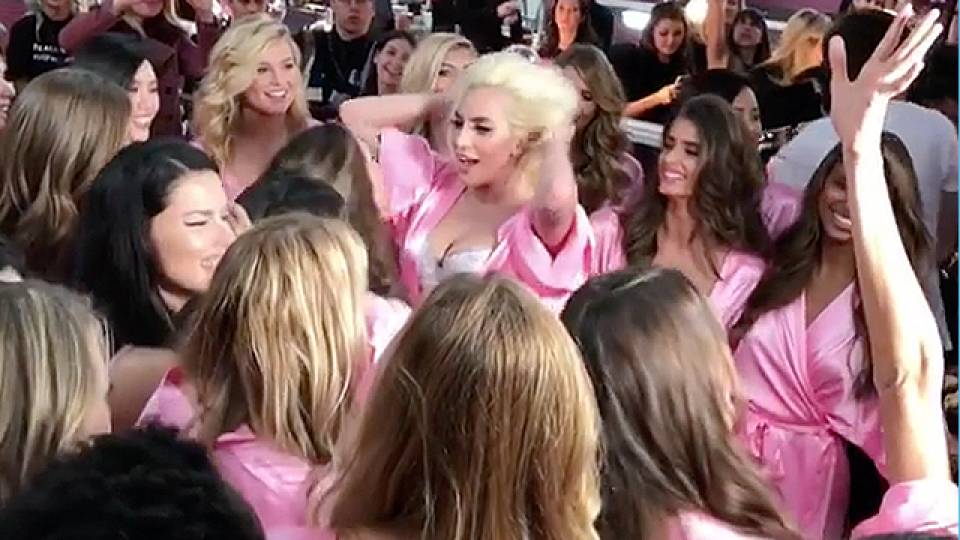 Lady Gaga does it all. Headline the next Super Bowl, win major awards for acting, be a Victoria's Secret model? Well, Gaga is not actually the newest Angel, but she is a stellar musical guest at the upcoming annual Victoria's Secret fashion show happening in Paris this year.
#MTVStarsLadyGaga #VSFS2016 #VSFashionShow pic.twitter.com/RNQhxYg6iz

— Gary Mikaelson (@hausofgagary) November 30, 2016
The singer totally fit in with the other pretty ladies and even lead them in an epic backstage sing-along.
Here's Lady Gaga breaking it down during the show too. You go girl!
Lady Gaga apresentando "A-YO" no #VSFS2016. pic.twitter.com/S8aBsjTbxa

— RDT Lady Gaga (@RDTLadyGaga) November 30, 2016