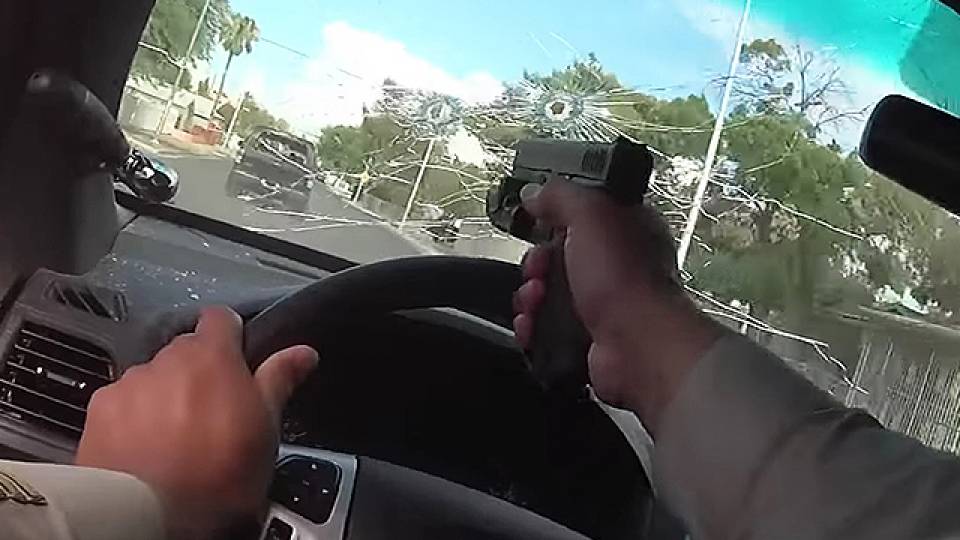 WARNING: Graphic material included.
Desperate times call for desperate measures, and that was the case for 37-year-old William Umana and 46-year-old Paul Solomon of the Las Vegas Metropolitan Police. In pursuit of two murder suspects engaging them in a high speed chase on July 11, the police officers were forced to take action when the men in the car in front of them fired back at them 34 times and refused to stop. One of the police officers tried to find a way to aim his gun out the window but ended up firing through the windshield (starting at 3:08).
The pursuit finally ended when the suspects crashed their car into a wall of the Hollingsworth Elementary School, according to KTNV. The men tried to flee on foot, with one being killed on scene by police and the other escaping onto the school grounds before being captured. Capt. Yasenia Yatomi provided more details after the incident.
Asst. Sheriff Tim Kelly also recapped the shooting.