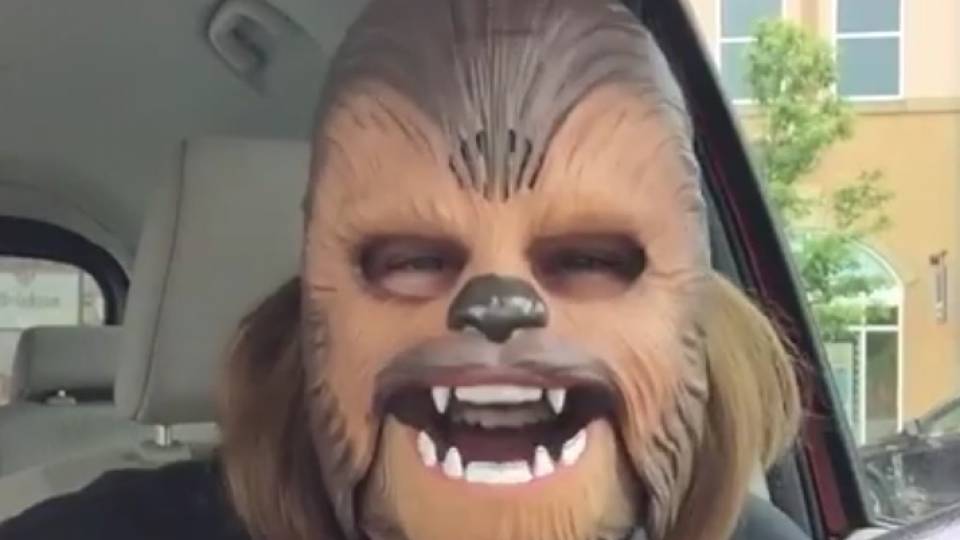 On a return trip to Kohl's, Candace Payne happened to purchase an item for which she took to Facebook Live to share her excitement. It was a Chewbacca mask. And it was with this mask that Candace Payne conquered the Internet.
Yes, we know... we say it a lot. This or that "captivated" or "took the Internet by storm!" Seems like it's something new every week. But none of those have anything on Candace Payne and her Chewbacca mask. The hilarious mom just couldn't contain her laughter as she tried it on for the first time. Her video now has over 60 million views and counting... that's 60 MILLION! Becoming the most watched post on the relatively young streaming platform.
On another more philosophical note, we all need to find something that makes us this happy.
Bravo, Candace, bravo. You put a smile on the faces of millions including the man himself. Chewbacca approved!

And don't think for a second that Kohl's didn't notice. They had to make sure the entire family had their own masks and more!
Everyone loves the "Chewbacca Mom!" Except for maybe James Corden when he's trying to get to work... When The Late Late Show host loses his patience, "Star Wars" director J.J. Abrams appears for a little more fun!