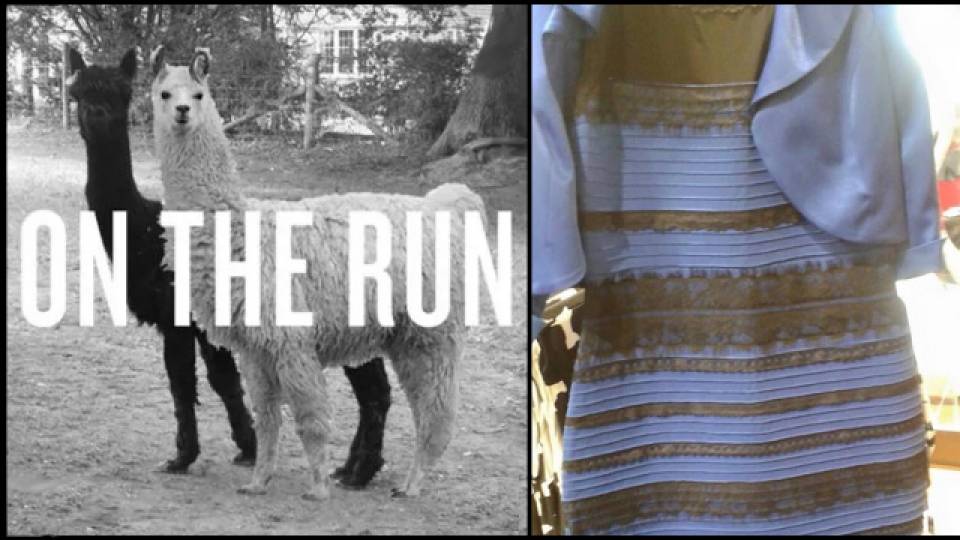 At RightThisMinute, we see at lot of things go viral. That's the business we're in, and we love it. But if we had to pick the most viral day in 2015, there's one day in particular that stands out: Feb. 26.
That was the day of the llamas and The Dress.
Two llamas got free in the Phoenix, AZ, area that afternoon and it set the TV and Internet world on fire. The coverage was truly llamazing. News networks large and small broadcast live coverage of a black llama named Lainey and a white llama named kahkneeta that had escaped from an assisted living facility where they were being used as a form of therapy.
They dodged cars and avoided wranglers with lassos as they trotted around a neighborhood. In the RightThisMinute newsroom, all production came to a screeching halt, as we all shouted at TVs and computer screens, cheering each time the llamas got away. It was a weird, crazy, awesome, hilarious thrill-ride, and we wanted the llamas to succeed.
This is one of the best recaps of what happened:
The Internet had a blast with memes and TV stations got clever with its headlines.
We got in on the memes, too. Here's one we created: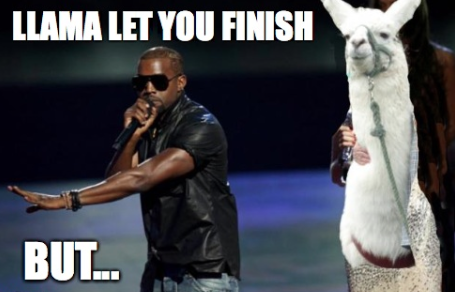 The llama drama came to an end for good with the rebel duo were placed into retirement.
But that was only the beginning of the very viral day that almost broke the Internet.
Just a few hours after the llamas were captured, a Tumblr user uploaded this image of a dress:
Dressgate had been born. There was a huge debate about whether the washed-out photo showed a dress that was white and gold, or one that was black and blue. After a week, more than 10 million tweets had mentioned the dress.
The history of The Dress began on the Scottish Isle of Colonsay. The Dress was to be worn by the mother of the bride at a wedding. She took the photo and sent it to her daughter, but the bride-to-be and her fiancé did not agree on the color, so she posted the photo to Facebook for some public opinions. It made its way to Tumblr, then to the world.
The dress was revealed to actually be blue and black, and the retailer Roman Originals saw a huge surge in sales. Many breakdowns were made about why some people saw the dress as white and gold, and some saw it as blue and black (and even some saw it as other colors).
Wired explained, in detail, about this particular photo. Basically, our brains do not all interpolate the color context for the image in the same way.
After the llama drama and debate over the color of The Dress, this is the photo that summed up the entire day.