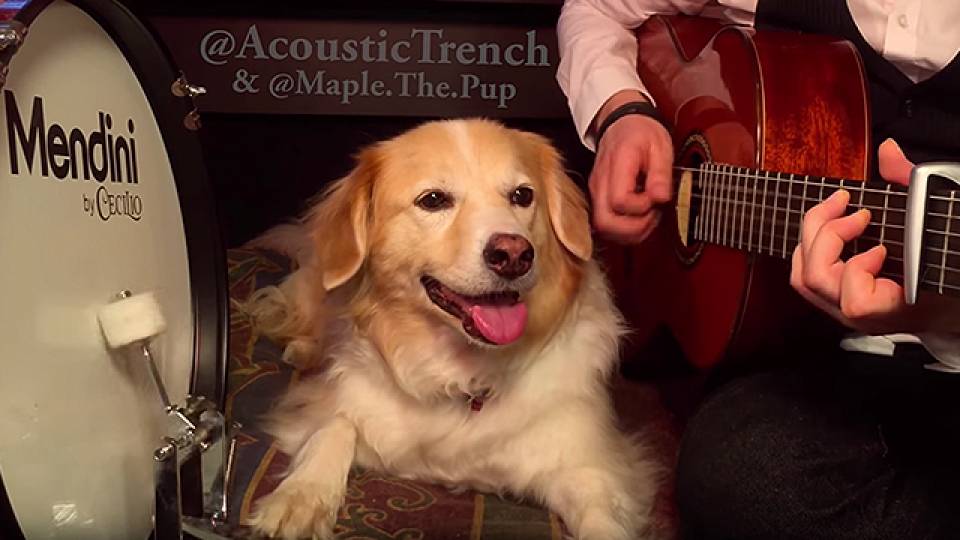 Cuteness overload alert! YouTuber AcousticTrench shares this video of him playing a Fallout Boy cover with his trusty dog, Maple, on the drums.
Maple relaxes with his Mario doll as he plays on his mandolin.
Trench leaves his pooch behind in this one. Even in cold conditions, he's able to warm our heart with his take on "The Sound of Silence."