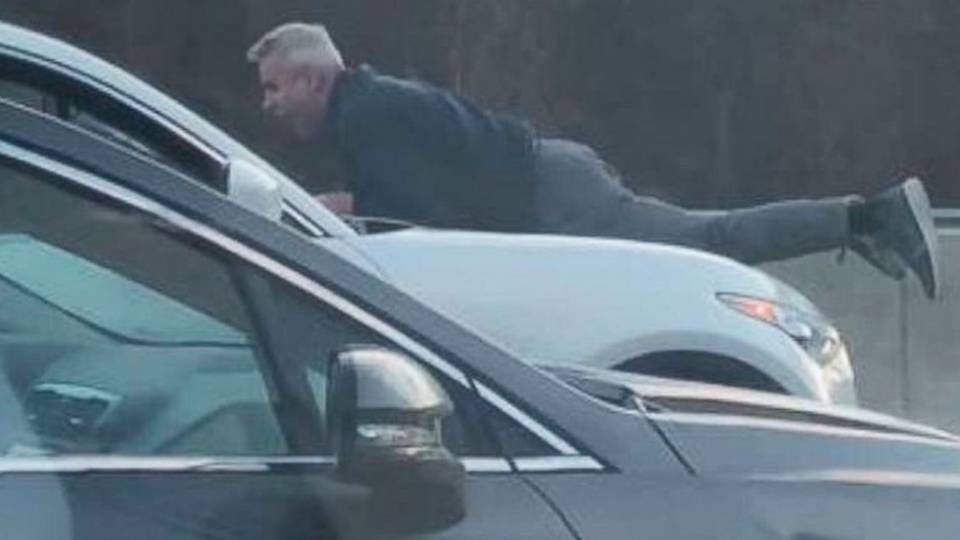 It's a bizarre incident right out of the movies happening in real life on the Massachussetts Turnpike. Two men sideswiped each other and got into an intense argument after stopping to exchange information. Police say 64-year-old Richard Kamrowski snatched a water bottle out of 37-year-old Mark Fitzgerald's vehicle before Fitzgerald started driving forward, and Kamrowski jumped on the hood, according to ABC News.
"I thought he was going to run me over": 65-year-old man clings to hood of car for 3 miles in wild Massachusetts road rage incident. https://t.co/CAtxzlXzV4 pic.twitter.com/t4gUJh2aCV

— ABC News (@ABC) January 28, 2019
Kamrowski held on for 3 miles, attracting attention from bewildered motorists around them. Finally when they got stuck in some traffic, a motorist with a permit to carry a concealed weapon approached Fitzgerald and ordered him out of the SUV at gunpoint just as police arrived. Both Kamrowski and Fitzgerald were arrested.