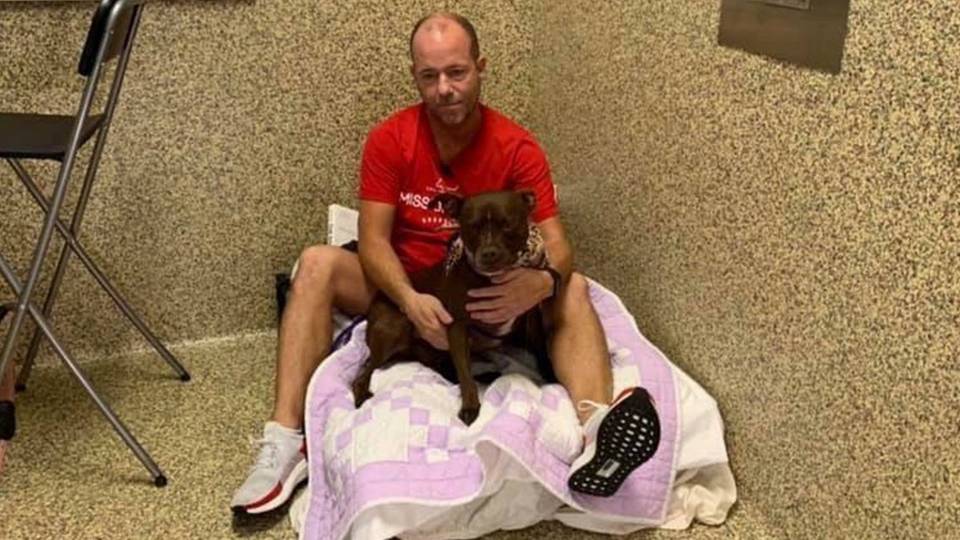 In Kansas, a dog named Queen had been living at Great Plains SPCA animal shelter for over 400 days. To help Queen get adopted, Scott Poore moved in with her to raise awareness about the situation. His plan worked and Queen has since found a forever home! Everyone at the shelter gave her a special goodbye as she left to go home with her new family.
Scott had been living with Queen for over a week before she got adopted, but he said he would've stayed with her for as long as it took. Now that's dedication!
Kudos to Scott for going out of his way to help an animal in need. You can keep up with Great Plains SPCA on Facebook and YouTube.