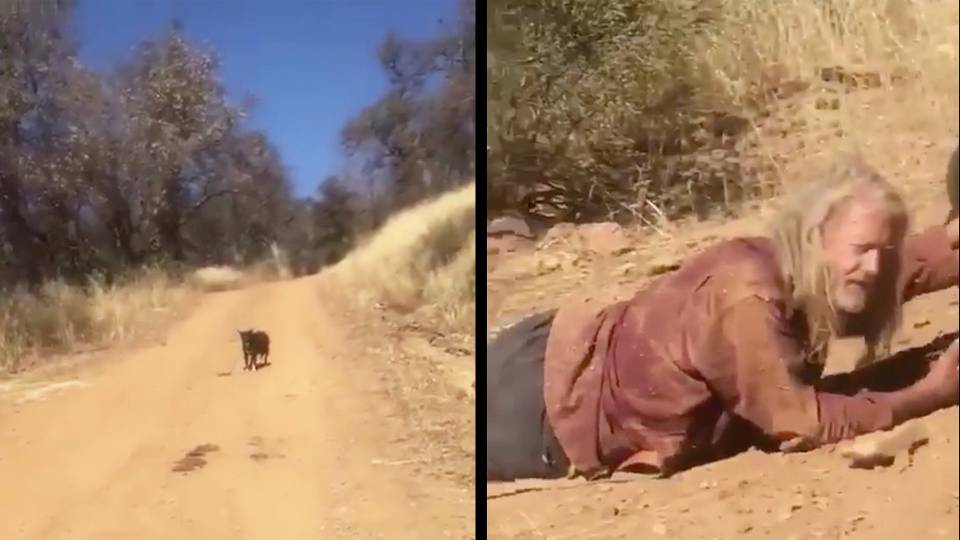 In a truly amazing story, Martin Hall Jr. saved not just one life but three, including two dogs! When driving his tow truck in Coulterville, California, he came across a dog dragging its leash in the middle of a dirt road. Getting out of his truck, Martin walked toward the dog, trying to coax it to come closer with a sandwich, in this video shared on Facebook by Michele F. Elam.
Unable to approach the dog, Hall Jr. kept shooting his video, hoping it post later on social media in the hopes that the owner would see it. He reluctantly decided to leave the animal there, but turned back around, and it's a good thing he did.
Hall Jr. heard someone yelling for help, and it turned out to be the dog's owner being kept company by another dog. The owner had fallen earlier while walking the dogs and was unable to stand. Hall Jr. quickly alerted the man's wife and also called 911. It was truly a miracle that Hall Jr. had traveled down the road, being unfamiliar with the area. Thank you for your kindness and good deed!