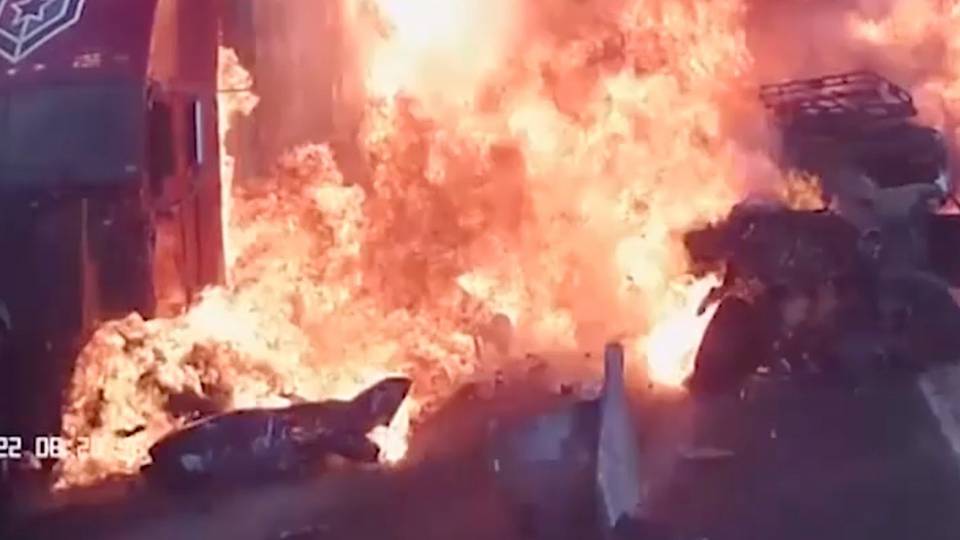 An 18-year-old is lucky to be alive after his vehicle veered into oncoming traffic and hit a semi truck head-on, sparking a huge explosion. It was all captured on Marc Cramer's dashcam, and he along with son John pulled Samuel Lachance out of his burning vehicle, according to ABC News.
Harrowing dashcam footage shows moment vehicle appears to veer into oncoming traffic, striking a semitruck and exploding into flames.

An 18-year-old man is recovering at the hospital from injuries suffered in the head-on collision. https://t.co/1Euy60QuJ6 pic.twitter.com/jMpyUxa22C

— ABC News (@ABC) January 30, 2019
The driver of the semi truck only suffered minor injuries. Lachance is now recovering at the hospital and suffered burns, cuts and a traumatic brain injury.