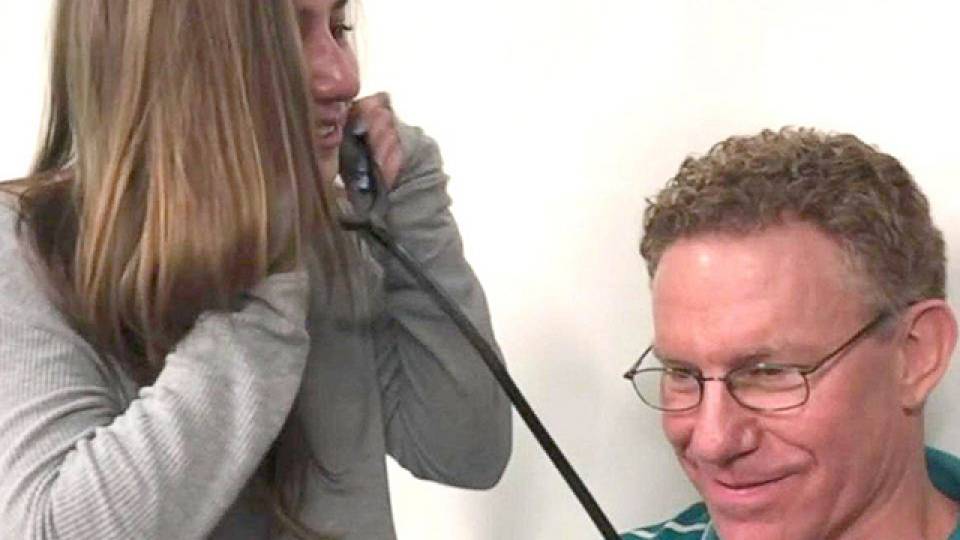 When 20-year-old Mathieu Bergeron died in May 2017 after hitting his head while longboarding, his loved ones were devastated. Although they knew they would never see him again, his family and girlfriend Jessica Wallach did get a chance to hear him again in a way, according to ABC News. Bergeron was an organ donor, and his heart ended up going to a worthy cause — saving Dr. Murray Alsip's life.
One young man's heart has bonded two California families together forever: 20-year-old Mathieu Bergeron's mom and girlfriend got the chance to listen to his heart beating in the chest of a doctor whose life it saved thanks to a transplant. https://t.co/9lfDkE7jt4 pic.twitter.com/rRoSsnWUd8

— ABC News (@ABC) May 30, 2018
Alsip has a life-threatening heart condition and needed a heart transplant which eventually took place, thanks to Bergeron's donation. An organization additionally made it possible for all parties to meet face to face and ears to heart.
Mathieu had the biggest heart... and today his girlfriend heard it beating inside the man he saved @10NewsBrian will share this emotional story on @10News at 11PM tonight #DonateLife #organdonation #hero pic.twitter.com/pbd5DGtGNl

— Lifesharing (@LifesharingSD) May 30, 2018