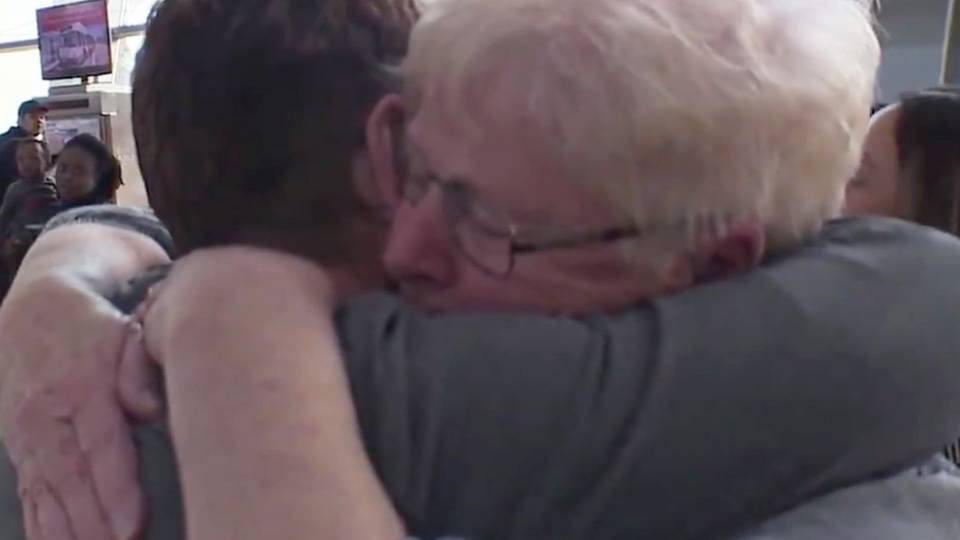 We've been seeing more and more stories lately of tearful families reunited through DNA tests. Whether it's a daughter learning about her biological dad or siblings adopted separately finally meeting 34 years later, it's always heartwarming to see. World News Tonight introduces us to Karen Leslie and "new" daughter Erin Chatterton. When Leslie was younger, she got pregnant and was kicked out of her home by her religious family, so she decided to give the baby up for adoption. Fast forward 52 years later, and the secret was revealed after Chatterton took an AncestryDNA test, with the pair later meeting face to face for the first time at the San Diego Airport.
FACE TO FACE: A chance DNA test uncovered a secret that transformed an entire family as cameras captured a hug 52 years in the making. @TomLlamasABC reports. https://t.co/DHzw35I75L pic.twitter.com/EGBsuYq4uG

— World News Tonight (@ABCWorldNews) January 14, 2019
Read the full incredible story here!