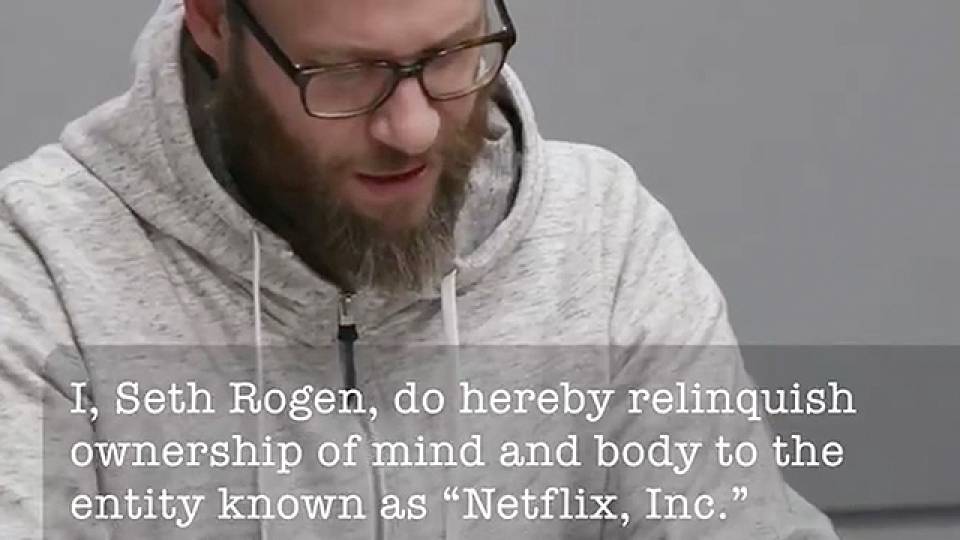 If you're one of those people who mindlessly scrolls through social and news, you might have gotten fooled. Netflix tried to pull a fast one on everyone Sunday changing their Twitter cover photo to say "Netflix Acquires Seth Rogen" and tweeted out a very important announcement.
***EXCLUSIVE: NETFLIX ACQUIRES SETH ROGEN IN UNPRECEDENTED BUSINESS MOVE*** pic.twitter.com/0fgWHJhprh

— Netflix US (@netflix) April 1, 2018
The hilarious video shows Seth reading through his new contract which includes Netflix gaining control of his body and pretty much everything else in life. The first project was creating a Seth Rogen laugh track although we're guessing it's all part of the prank.
Stop everything and turn your sound on for this announcement ‼️ pic.twitter.com/7wqsdAwo5J

— Netflix US (@netflix) April 1, 2018
Don't worry if you're disappointed this all isn't for real. Seth is actually really coming to Netflix in the form of his new comedy special "Hilarity for Charity."