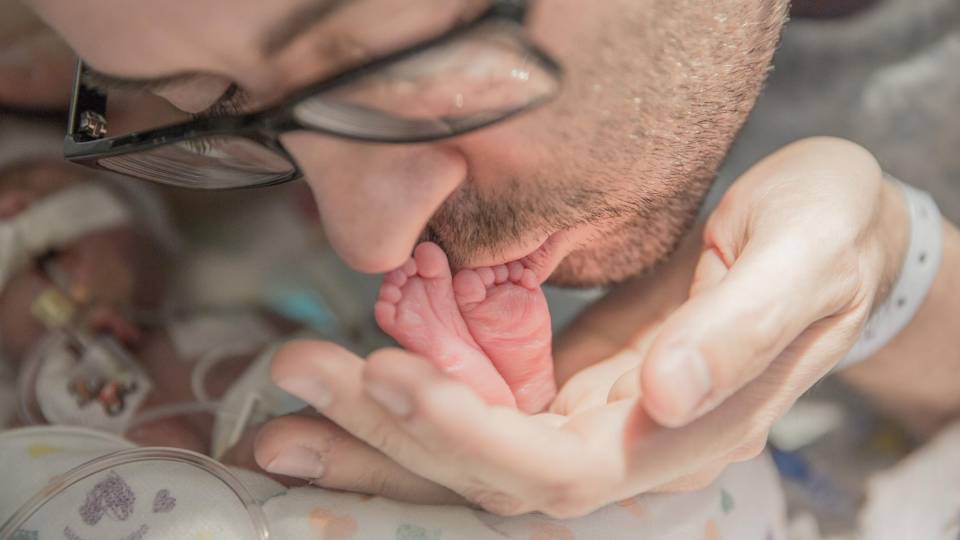 This recently-released video shows Chris Picco playing guitar and singing the Beatles hit "Blackbird" to his newborn son, Lennon James Picco. The baby was delivered via emergency C-section at just 24 weeks when Chris' wife of seven years, Ashley, sadly passed away in her sleep at age 30. Born Nov. 8, Lennon received the best care available at Loma Linda University Children's Hospital in California, but had a lack of movement and brain activity.
After his wife passed away, Chris set up a memorial fund in her honor, which has already raised more than $65,000.
Photos Courtesy Ashley Picco Memorial Fund.
The day after this video was filmed by Chris' friend K.C. Hohensee, Lennon went to sleep for the last time, on Nov. 11, in his father's arms.
Photos Courtesy Ashley Picco Memorial Fund.
"He was surrounded by family, friends, and the best doctors, nurses and hospital staff in the world," Chris wrote. "He was dressed in an outfit that Ashley bought for him, with little guitars on it, and wrapped in a blanket made by a dear friend. I am so thankful for the four unforgettable days I got to spend with him. His mommy would have been so beyond joy to see him and to hold him, touch him, bathe him, sing to him — as I have had the privilege of doing. ... All you need is love."