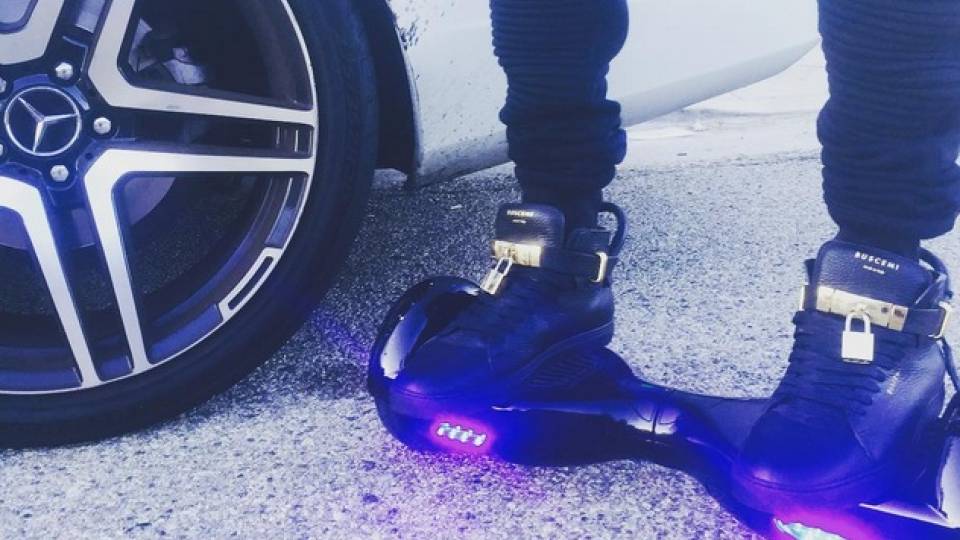 This is 2015, walking is such a thing of the past, especially if you can afford some awesome new transportation technology. If you follow any celebrity on Instagram your feed is probably full of Phunkee Ducks or IO Hawks, because from rappers to actors and athletes they're all cruising around in futuristic style.
Wiz Khalifa goes shopping on his.
Bieber takes a Nerf dart to the junk on his.
Pretty Little Liars actress, Shay Mitchell, glides through the house on hers.
Rapper Tyga's son gets dizzy on his.
Kendall Jenner crashes on hers.
Chris Brown dances on his.
Skrillex does tricks on his.
Kevin Hart spends time with family on his.
Cleveland Browns tight end, Emmanuel Bibbs, shoots baskets on his.
Orange is the New Black star, Ruby Rose, wears awesome kicks and sings on hers.
Dallas Mavericks small forward, Chandler Parsons, goes deep on his.
And for just a mere $1500-$1800 you too could have smooth travels and look just as cool as they do!