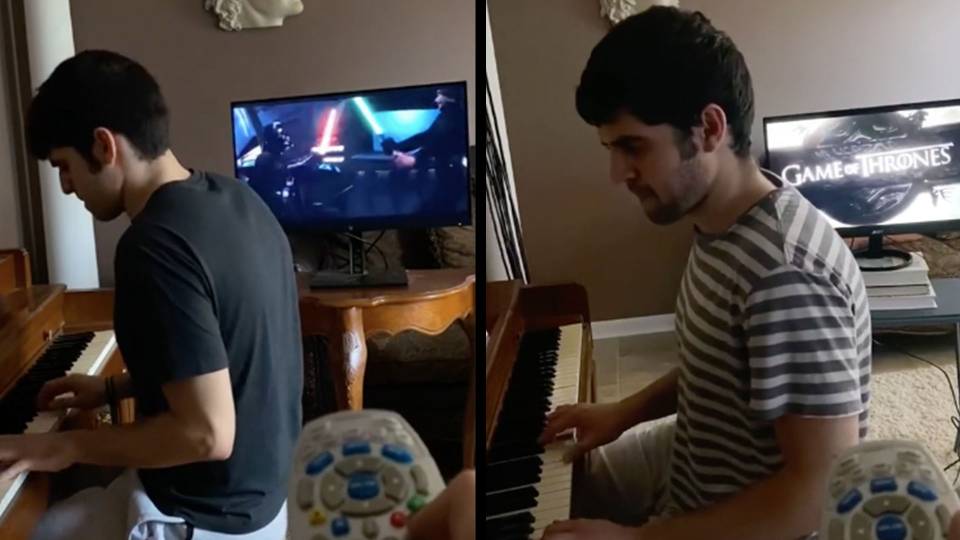 No TV volume? No problem! Ava (aka merakava on TikTok) shared her ingenious hack: find a piano player! In the first video, the pianist plays iconic theme songs from a range of television shows like "The Office," "The Simpsons," and "Game of Thrones," changing the tune while Ava simultaneously changes the channel.
They don't stop there. In the next video, the pianist takes on various film scores and expertly transitions from movie to movie. They take on classic movies like "Star Wars," and play along to more modern movies like "La La Land."
This musician's talent belongs on the silver screen. Ava will never need her TV volume again!