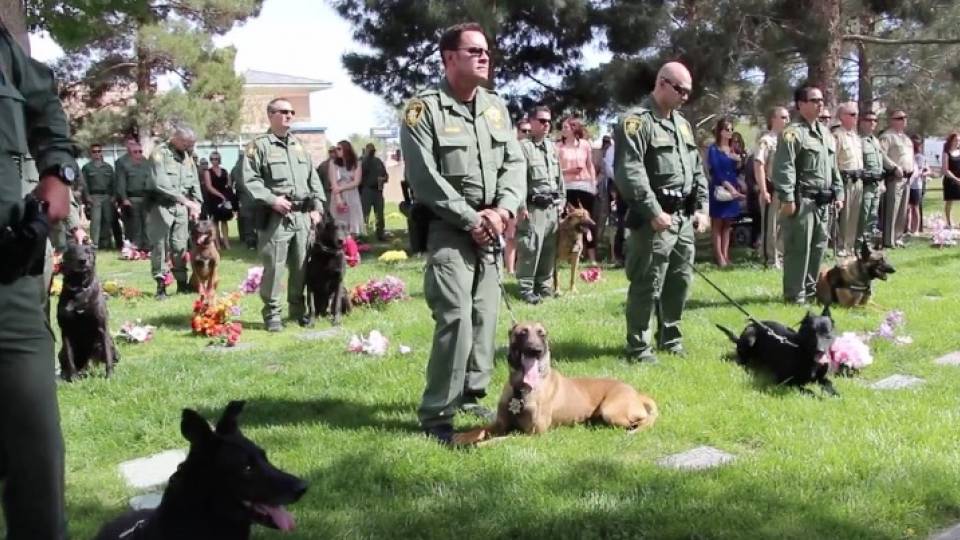 The Las Vegas Metropolitan Police Department's canine and human officers sadly had to say a heartfelt goodbye to one of their own this week.
R.I.P. Nicky.It is with heavy hearts this afternoon that we inform everyone about the loss of a valuable member of the...

Posted by LVMPD on Thursday, March 31, 2016
Nicky was killed in the line of duty while helping apprehend a double-murder suspect, and this beloved K9 was given a well-deserved hero's sendoff in the form of not only a 21-gun salute — but also a 21-bark salute from all of his friends.
Nicky's fellow K9s say Goodbye!In a touching tribute to their fallen comrade, LVMPD K9s bark their goodbyes at the conclusion of the funeral service for K9 Nicky who died in action on 3-31-16 while helping apprehend a double-murderer.

Posted by LVMPD on Wednesday, April 6, 2016
Nicky might be gone, but his courage, devotion and loyalty to partner Sgt. Eric Kerns will never be forgotten. The LVMPD held a beautiful memorial service for their fallen hero. Warning: You're going to need tissues!
Services for #K9Nicky are underway. #LVMPDK9 pic.twitter.com/Wqjrrw26IC

— LVMPD (@LVMPD) April 6, 2016
RIP, Nicky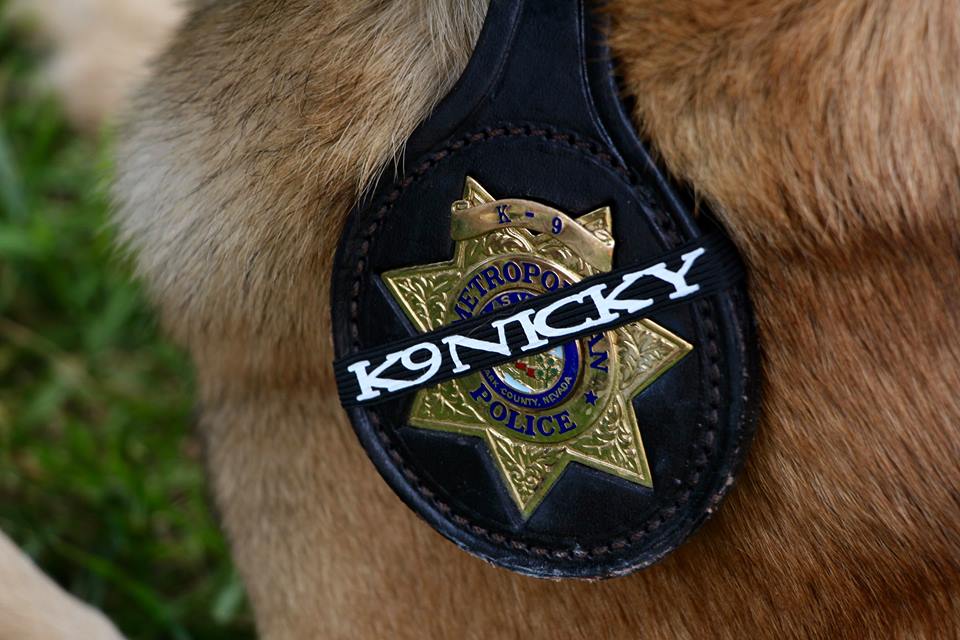 via: @LVMPD