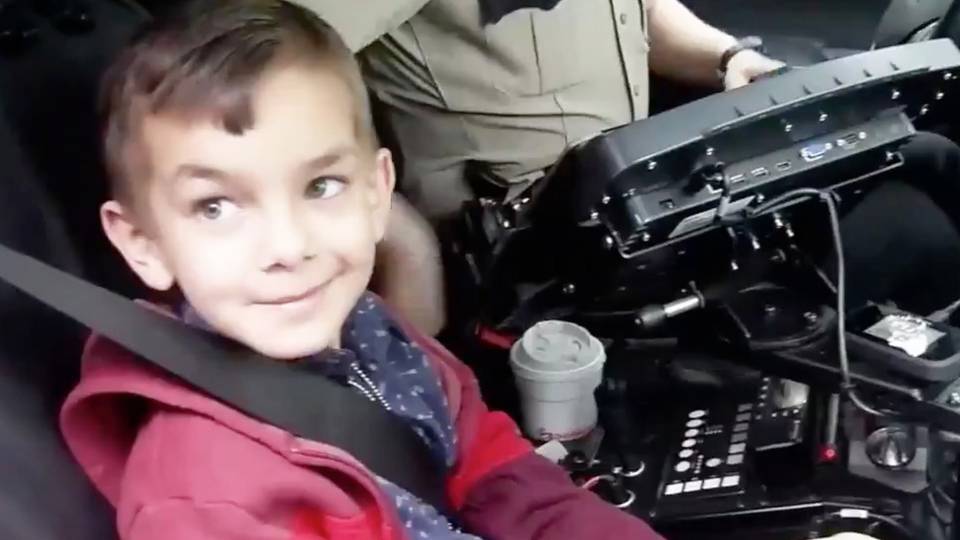 Seven-year-old Liam Silveira and the Penobscot County Sheriff's Department have a ton of admiration for each other. While the little boy is fascinated by what the police in his hometown of Bangor, Maine do and wants to be a cop when he's older, the officers are in awe of Liam's strength and perserverance. Liam has been battling high grade glioma cancer for over a year, and doctors didn't expect him to live past April. However, Liam outlived the prognosis and recently received a police escort to his last day of chemotherapy as seen in this World News Tonight video.
HONORARY OFFICER: Liam Silveira, a seven-year-old boy from Bangor, Maine, faced a health challenge with bravery and a little help from his friends in blue. @JohnDonvan reports. #AmericaStrong https://t.co/72y6hix2uo pic.twitter.com/zg4QaXQYmj

— World News Tonight (@ABCWorldNews) October 15, 2018
Liam got to ride in a police cruiser, used the police radio and received an honorary badge, according to ABC News. While he's not officially cured, he will not have to undergo any more chemo. All the best, Liam, and thanks for inspiring us all!