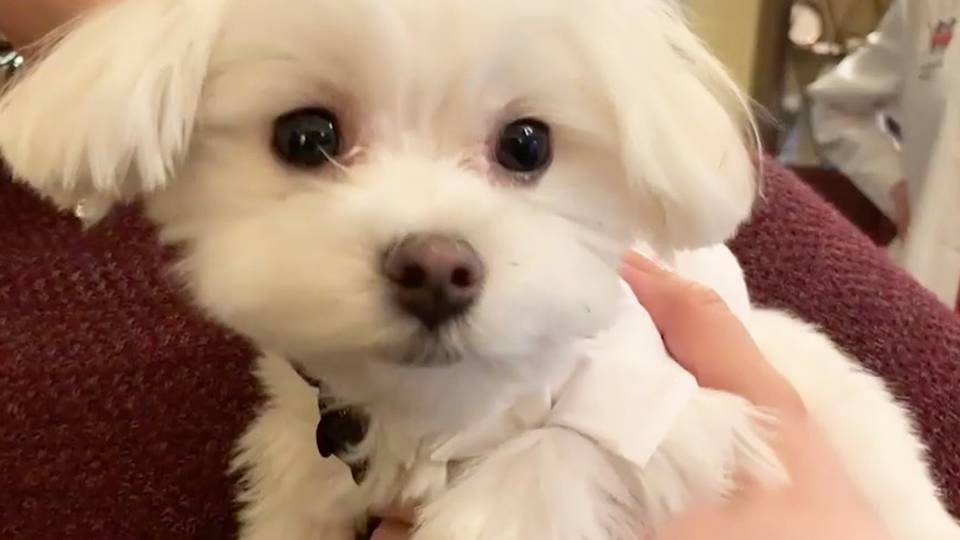 We bet you're excited for the Big Game, and by that we mean the "Puppy Bowl" airing this Sunday on Animal Planet! We got some insight into the intense preparation, drills and toy maneuvers that go into getting ready for such an event from participant Pistachio. In this adorable video, the Maltese gets some tips from Indiana's First Dog Henry Holcomb. He's also been training with INDYCAR driver Simon Pagenaud and Indianapolis Colts mascot Blue.
Pistachio is a rescue dog from Indianapolis, and while he might look full of energy now, he struggled with serious health problems at the beginning of his life. Dr. Tara Harris with Riley Children's Health helped nurse him back to health, and we're so glad she did! Dr. Harris is the founder of Every Dog Counts Rescue, and she volunteers in her spare time to save abused, injured and elderly dogs. She also specializes in treating children who have experienced sexual abuse at Riley.
Pistachio is officially the smallest pup drafted for this year's big game and will play for "Team Ruff" as they compete against "TeamFluff" for the CHEWY.com Lombarky Trophy. We're definitely rooting for him to be this year's MVP!