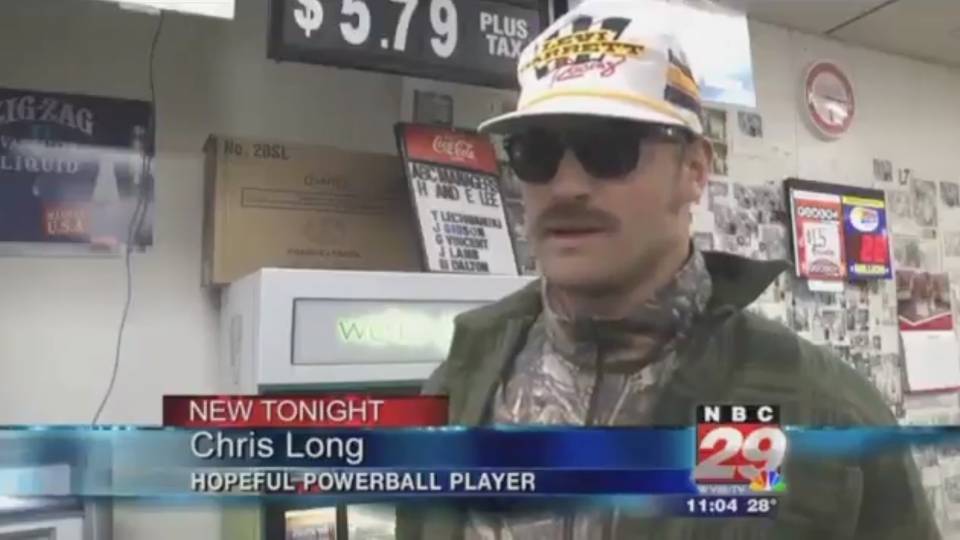 When you're an NFL star, there's not much left for you to dream about. You're already living it. Unless you happen to be Los Angeles Rams' defensive end Chris Long...
Some dreams come true finally made the local news tonight. pic.twitter.com/LmZNouUdoL

— Chris Long (@JOEL9ONE) January 14, 2016
He did indeed make the Charlottesville, Virginia, local news in full troll mode as a "hopeful Powerball player" who apparently really loves boats. Ha! You have to see this.
Rams Defensive End, @JOEL9ONE, appeared on the local news last night as a 'Hopeful Powerball Player' https://t.co/6sg1ZFTljU

— #NFLPlayoffs (@SNFonNBC) January 14, 2016