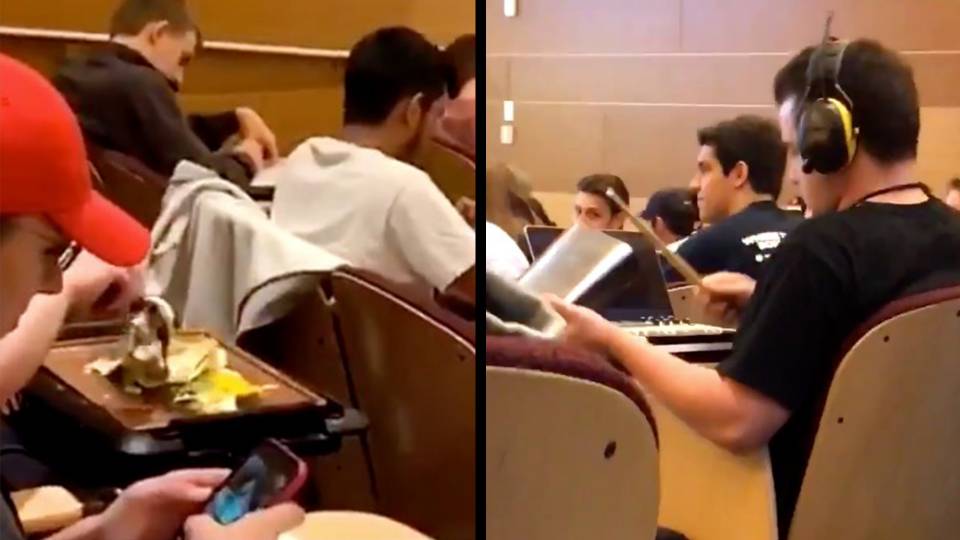 Being a college student is a lot of work, so it can be difficult for students to make time for everything. This student figured out a hilarious way to multitask so he could save time, though. He started making eggs right in the middle of lecture!
This dude is frying eggs in lecture at my school rn LMAOOOO pic.twitter.com/scr0vaYSMK

— J (@ffsBenfica) September 20, 2019
This next student got some music practice in while he was in class. He randomly pulled out a cowbell and started making a beat on it with a drumstick. A classroom's an interesting choice for a jam session, but apparently he was feeling inspired enough to put on a show for everyone.
Playing the cowbell in mine pic.twitter.com/8Oa8GTwTsC

— Matt Gostkowski (@matt_gostkowski) September 21, 2019