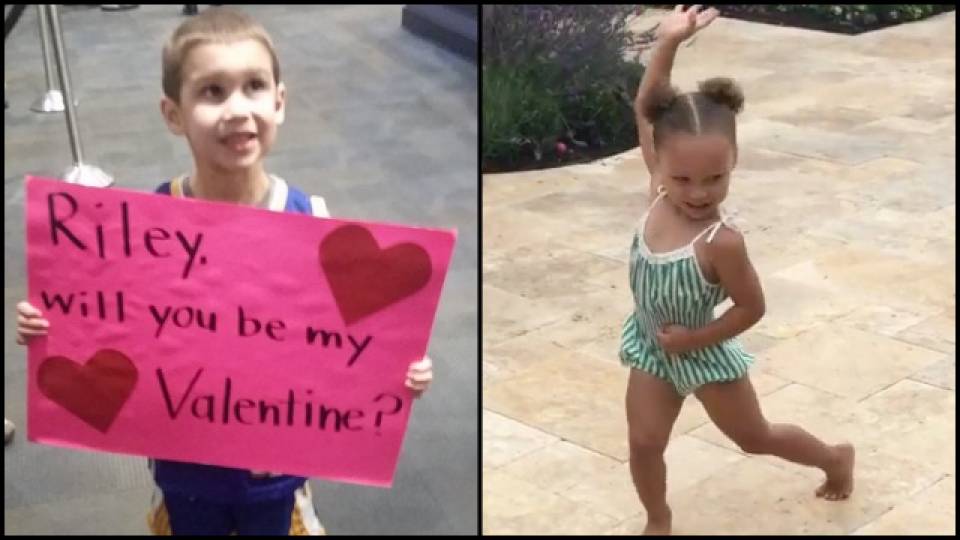 It is impossible not to love Riley Curry. The daughter of NBA star Stephen Curry steals the show every time.
This little boy really loves her.
This cute 4-year-old boy at the Warriors-Mavericks game in Oakland Wednesday night presented this sign, asking to be Riley Curry's Valentine.
Lil Warriors fan getting an early start. It's not even February, young fella pic.twitter.com/du7Cxd9WLo

— J.A. Adande (@jadande) January 28, 2016
The kid's got as good a shot as any. Here is Riley's dad's response.