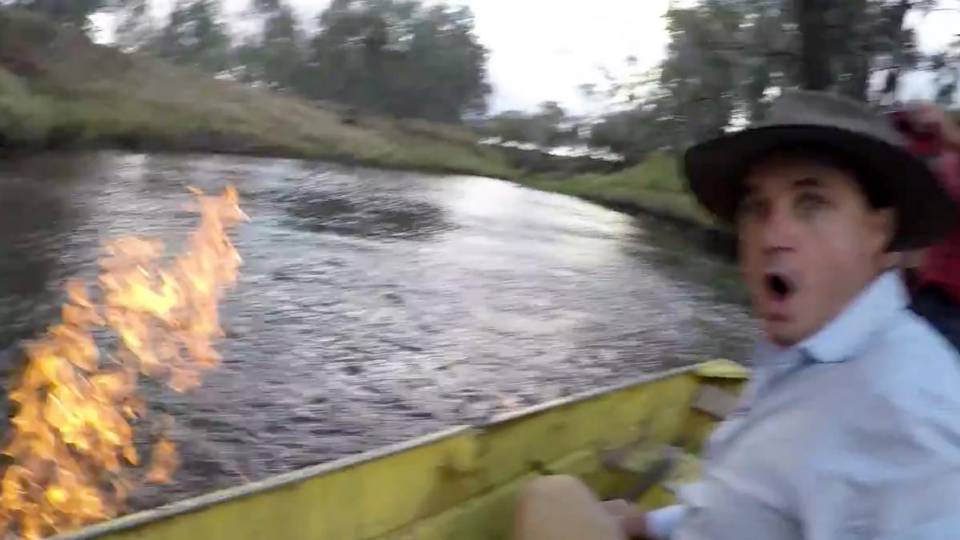 Australia's Condamine River is on fire!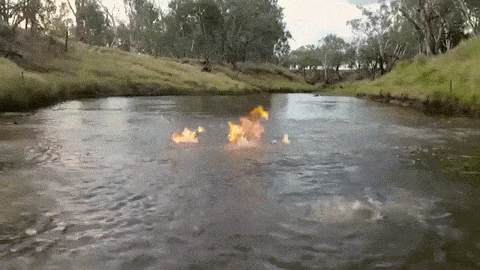 Well, at least in the now viral video posted by Australian politician - Jeremy Buckingham.
In a dangerous act of protest against the industry conducting fracking in the region, the Australian Greens party member ventured down the Condamine River with a lighter in hand. The river, which has a surface fizzing with bubbles of methane gas, runs near a well-known fracking site in Queensland, Australia. Methane is colorless, odorless and just happens to be extremely flammable. So just as you would light a barbecue, Buckingham set the river ablaze... And the flames nearly erupted in his face!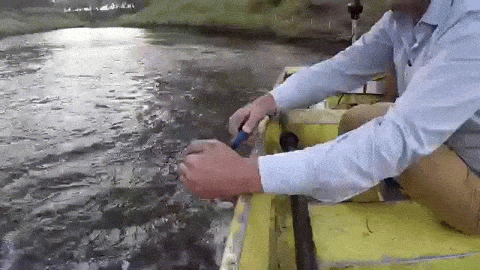 In the video, which has been shared thousands and viewed millions of times, Buckingham gives a despairing look at what could be: "This is the future of Australia if we do not stop the frackers." But as he stands strong in his fight against, in his words, the "dirty frackers" responsible for the flames - Australia's Commonwealth Scientific and Industrial Research Organisation (CSIRO) says it's nature, not fracking causing the gas seeps.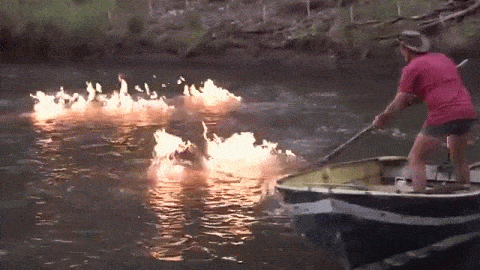 Fracking or not, someone or something is about to be in hot water. Because it's hard not to agree with Buckingham on at least one of his points - a flammable river, now that's "bloody crazy!"