Farmer Derek Klingenberg calls his cattle in by playing a cover of "Royals" by Lorde on the trombone.
Once they get prime front row seats, the cattle even join in! But the most amusing part may be how the cattle slowly move closer and closer, almost Monty Python-esque, to stand neatly in front of the trumpeting farmer as if in attendence of a professional concert.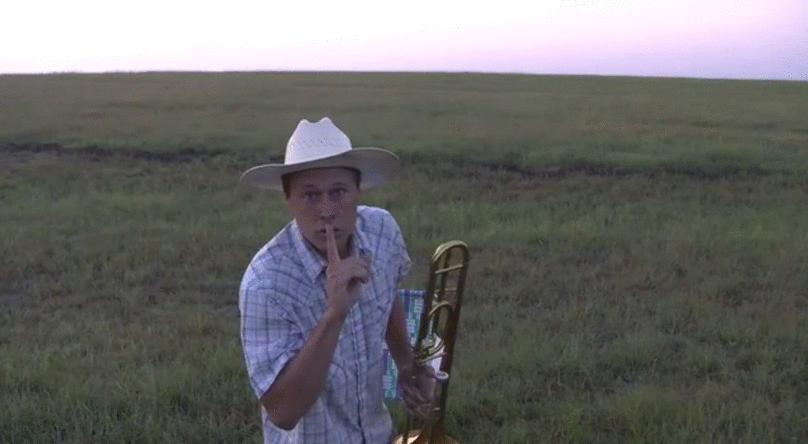 Who knew cows were fans of trumpets and alt-rock?