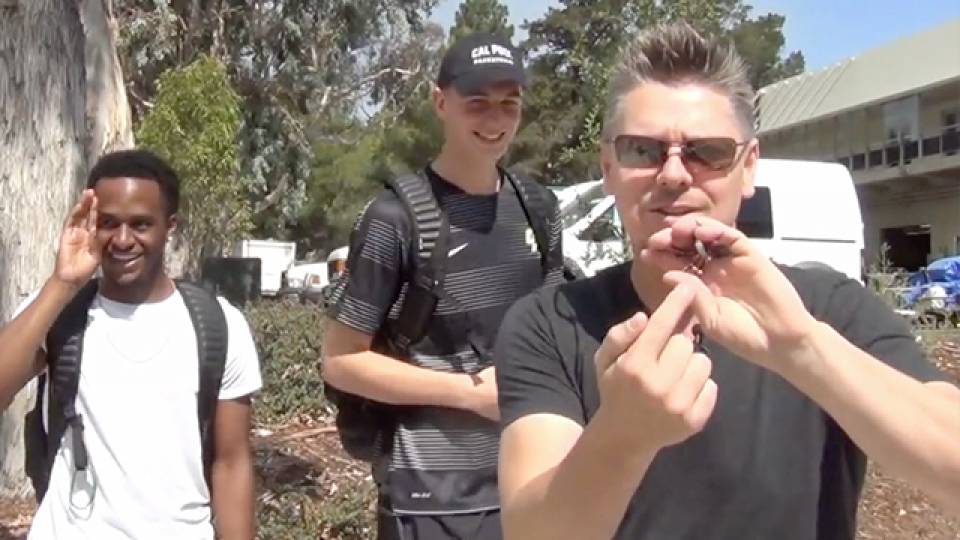 No plastic spiders were harmed in the making of his hilarious prank how-to.
Human instinct tells us to sprint away from spiders and their insect friends... even if we know they're friendly! Trendy Youtube prankster and magician Rich Ferguson harnesses this fear for a hilarious prank trifecta with random arachnophobes on the street.
Catch all the spidery goodness right here!