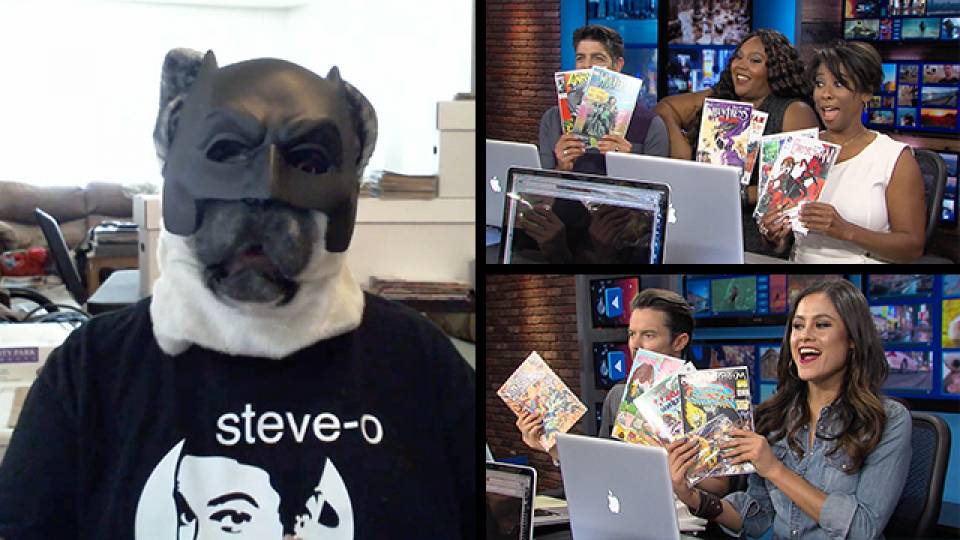 Remember the days when your biggest problem was what Mom was making for dinner? A comic book philanthropist whom we only know as "Mike" hopes his valuable-yet-somehow-free Facebook giveaways will take you back to your uncomplicated, stress-free glory days. When RightThisMinute hosts got a personalized present straight from the mysterious man himself, we knew we had to share Mike's heartwarming campaign!
Even though Mike keeps his identity hidden under two masks during our Skype interview, our favorite Secret Santa has one more surprise up his sleeve... in the form of an epic rap track collab with underground hip hop artist Skribbal!
It's a beat you've gotta hear for yourself!