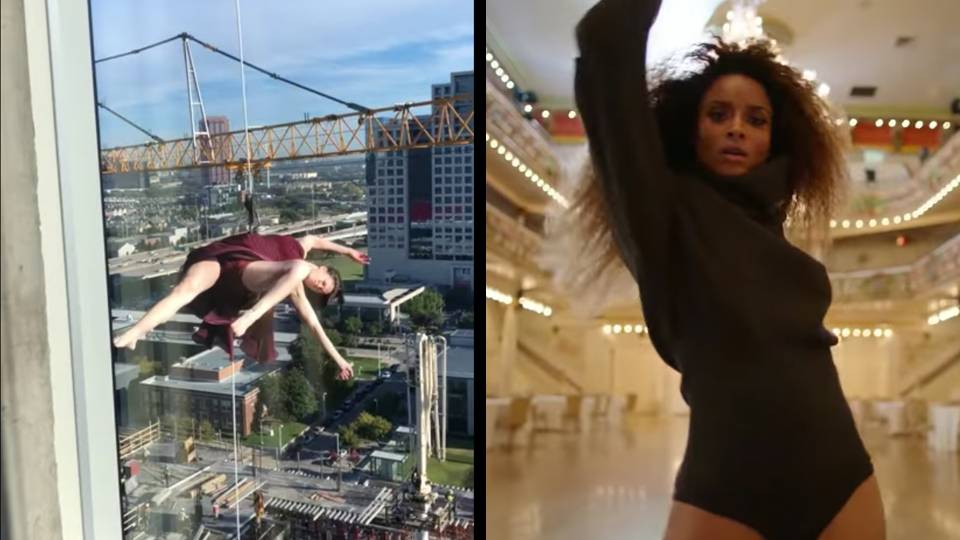 Are you afraid of heights? This woman certainly isn't. A couple of office workers noticed something strange going on outside the window of their 17th-floor suite. A woman had dropped down on a cable and began dancing, putting on quite the show for these folks.
via ViralHog
Next, musical artist Ciara is breaking down five of her most iconic dance moves, 'Round da Way', 'Get Up', '1, 2', 'Bucking', and 'Whoa,' so if you're looking for some new moves to spice up your dance floor routine, look no further.
Vogue video produced by Condé Nast Entertainment.