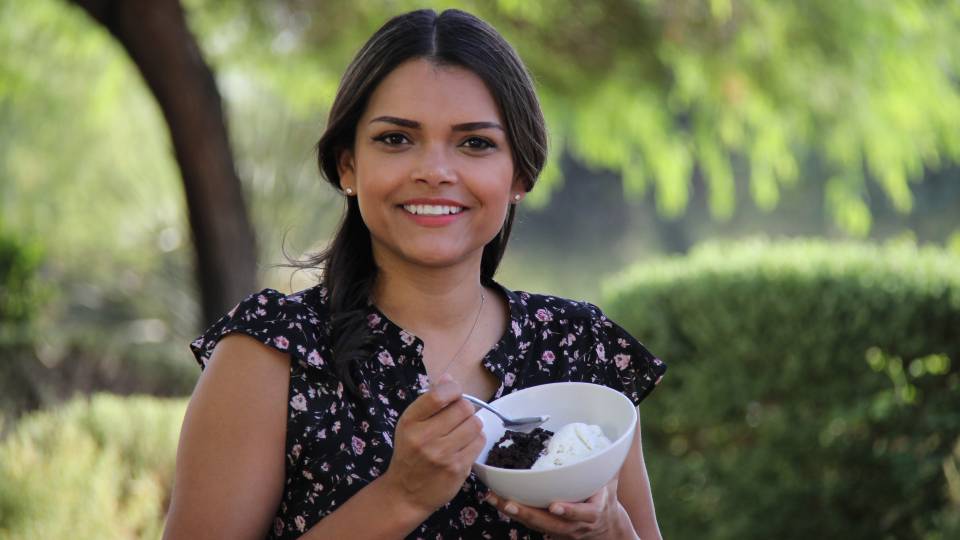 What's worse in 120-degree heat than a hot oven spoiling your air-conditioned paradise? Even if it's mouth-watering, ooey-gooey chocolate brownies, it's hard to justify losing your artificial oasis for a tasty snack. Thankfully, RightThisMinute's resident how-to-wizard Jessica Hord is here to prove we can have our cake brownies and still eat them too!
P.S. The magic's in the crockpot!
You'll Need:
—Cooking spray
—Prepared brownie mix
—1 Cup hot water
—1 Cup chocolate syrup
Instructions
1. Spray crockpot with cooking spray
2. Pour brownie batter into crockpot and spread evenly.
3. Combine hot water and chocolate syrup and pour over the batter.
4. Cover and cook on high for two-and-a-half hours, then uncover and let set for 30 minutes. You're done!
Inspired by: Recipes that Crock!