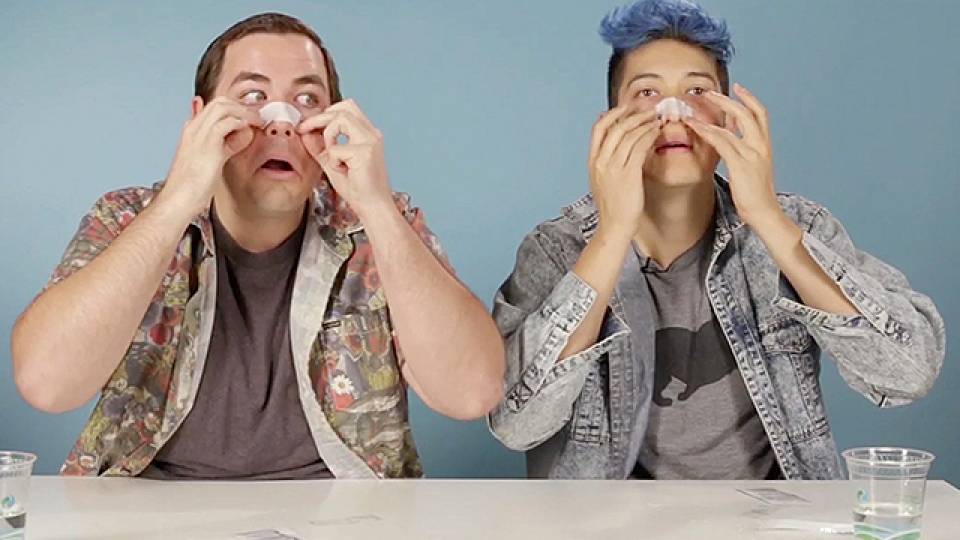 Things guys say when they try Bioré Strips:
1) "It's like a little forest."
2) "That's a rush."
3) "I feel 10-pounds lighter."
4) "Taking it off, I did kind of feel like a snake shedding its skin."
5) "I'd do it again... if someone bought me the strips."
For all the women out there, this BuzzFeedVideo will make you laugh until you cry because these innocent men have no clue what blackheads are. Watching them figure it out for the first time is hilarious. There are moments where all we can do is smile and 'facepalm'.