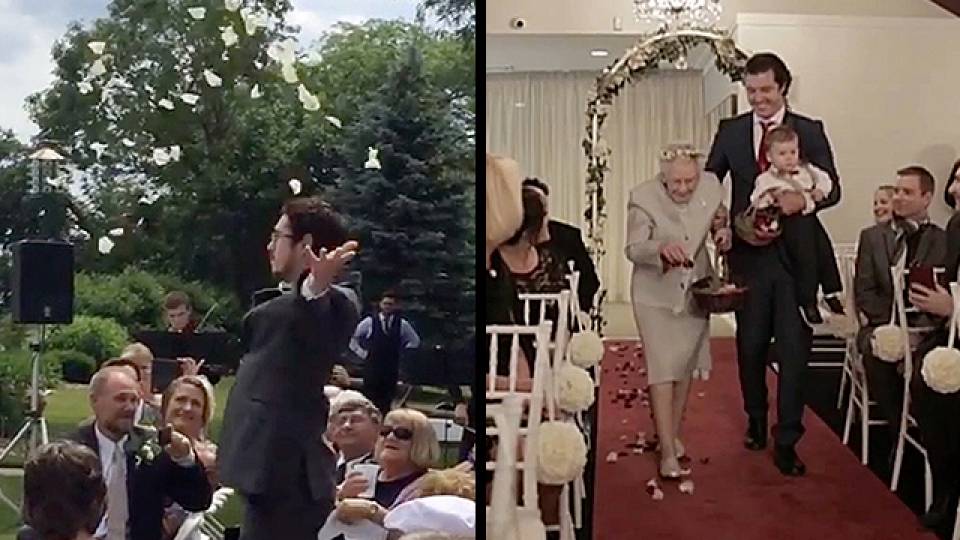 Since before they were engaged, this couple already had their flower girl slot filled by none other than the bride's cousin Patrick Casey. In an effort to bring laughter and joy into the ceremony in Madison, Wisconsin, Patrick took his role very seriously as to not break character. The bride and groom approved everything and it was surely one of their wedding highlights. Way to embrace it, Patrick! If you want him as your "Flower Man" then he's up for hire.
We're sure inside every little girl and grown woman is the wish to be a flower girl. Ladies, no matter when you live out your dream, it's happened and you should embrace it. A 92-year-old grandmother was honored with the role of flower girl in her granddaughter's wedding. She absolutely loved every moment of it.
Watch Patrick's entire "performance" below.