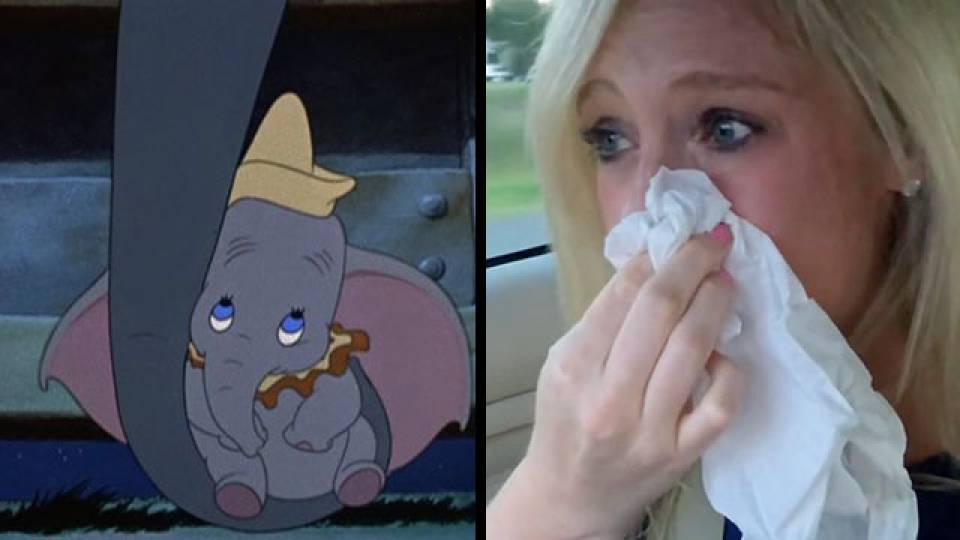 Anyone who's seen the 1941 Disney animated classic "Dumbo" can remember that heartbreaking scene where our favorite flying baby elephant finds his mom locked up.
Have you ever reconnected with a film on a deeply emotional and spiritual level, even if you watched the movie as a kid? Pregnant mom Megan Grubbs stumbles on "Baby Mine"—the song playing during this movie scene—while organizing a baby playlist and does just that.
Watch the full, happy cry.