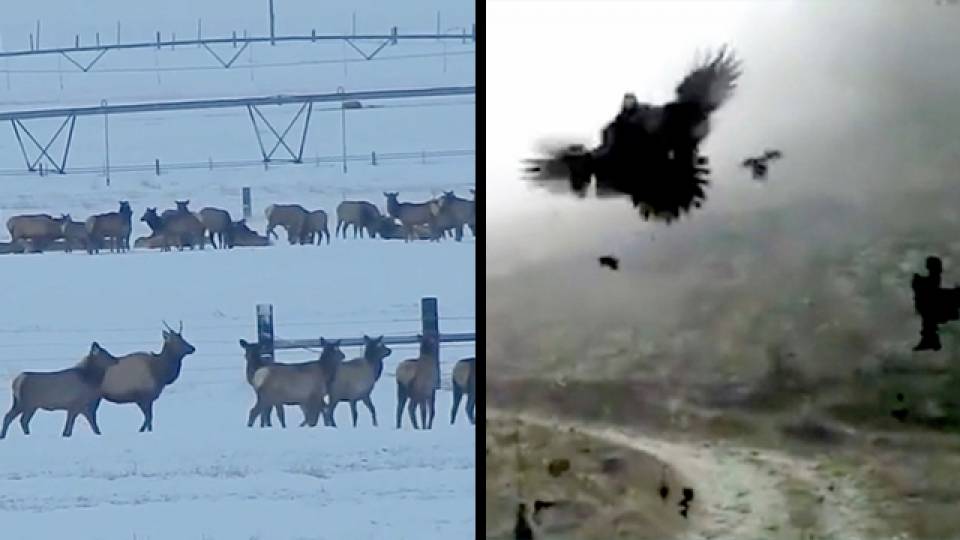 An Idaho farm is home to this family and apparently herds of elk. Blogger Little Lost Creations filmed a stunning video of over 300 elk stretched across the field. Out of winter habit, these elk make an effort to visit the nice hay this farm stocks up.
A farmer in China has the magic touch when it comes to calling animals. One foggy day, he calls out and countless ducks and chickens come flocking to his voice. If you're afraid of birds, this is not something you want to do.
Witness the elk visiting the Idaho farm in the full video.