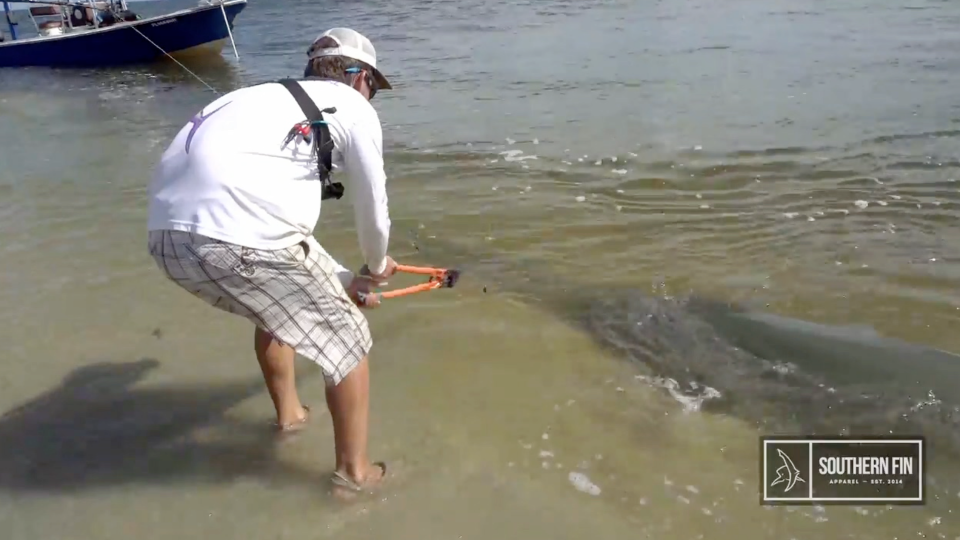 You're probably used to animal rescues of the cat and dog variety, but what would you do if you stumbled upon a tiny baby octopus? Quick-thinking good samaritan Len Dunne does well by us when he quickly returns this traumatized eight-armed friend to the deep blue sea.
Accidentally hooking an ancient, critically endangered 17-foot sawfish is a completely different issue, though! Thankfully, these surprised fishermen are no other than the BlacktipH, Chew On This, LunkersTV, Jon B, and the APBassing crews—they know exactly how to handle this toothy and dangerous situation (check out the NOAA guide on handling and releasing sawfish).
Catch a glimpse of a rare prehistoric monster!